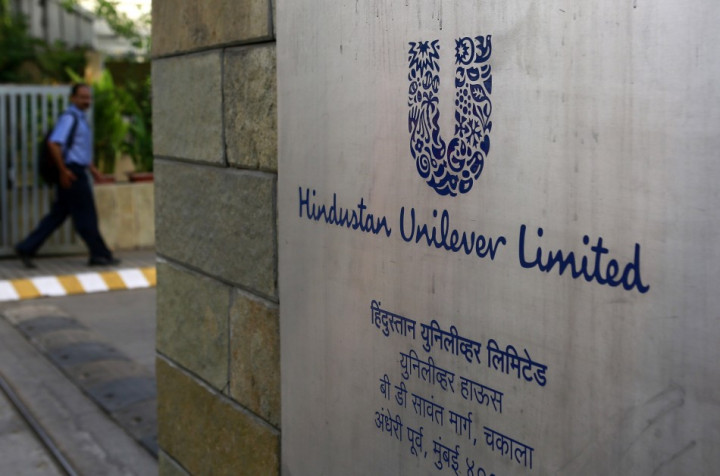 Hindustan Unilever, Anglo-Dutch giant Unilever's Indian unit, posted poor sales volume for the fifth consecutive quarter as consumer demand waned.
The company reported net sales growth of 7% to lower-than-expected 66.9bn rupees ($1.12bn, €0.85bn, £0.73bn) with 4% underlying volume growth.
Hindustan Unilever, India's largest consumer goods maker said that the declining growth might continue until the end of the fiscal year.
Shares of the company fell by 5.7% on the wake of disappointing sales growth.
"India is very much a reflection of the announcement from the parent," said Chief Financial Officer Ramamurthy Sridhar.
"We are seeing a slowdown in market growth in both volume and value terms, and over the next 2-3 quarters these challenges will continue."
The company in under pressure from rising inflation and reduced incomes in Asia's third-largest economy.
According to the Thomson Reuters Starmine Estimates, on average an adjusted profit of 8.7bn rupees is expected on sales of 69bn.
Sliding Growth
Hindustan Unilever, which makes soap and detergent, saw 8% growth, lower than its previous 13% growth in the second quarter.
The company said its adjusted net profit increased 4% to 8.85bn Indian rupees for the quarter. The actual net profit stood at 10.19bn rupees and included a one-time gain.
Hindustan Unilver, which has popular personal care products such as Dove, Sunsilk, Lakme and Ponds, posted only 2% growth in this quarter compared to12% growth in the previous period. The company, however, reported sustained growth in hair and cosmetic products.
Growth in beverages, specially tea, was robust although it fell short of the previous growth rate of 2%.
The Indian economy has experienced the slowest growth in a decade, for the fiscal year that ended in March. Sluggish private consumption, capital investment and declining public spending weighed heavily on the country.
The company also warned investors that emerging market growth is slowing down, following overall global economic weakness.
Earlier in July Unilever said it would increase its stake to 67.28% in Hindustan Unilever. Despite the poor performance of its Indian unit, Unilever pumped in $5bn to raise its stake in Hindustan Unilever in April.
Meanwhile, Unilever posted underlying 5% sales growth in the second quarter as the emerging markets' economic slowdown and declining developed market purchases weighed on consumer appetite.