As the Nokia begins it's historic move to Microsoft, we look at its 148-year history, and how it played a key part in creating the mobile phone industry.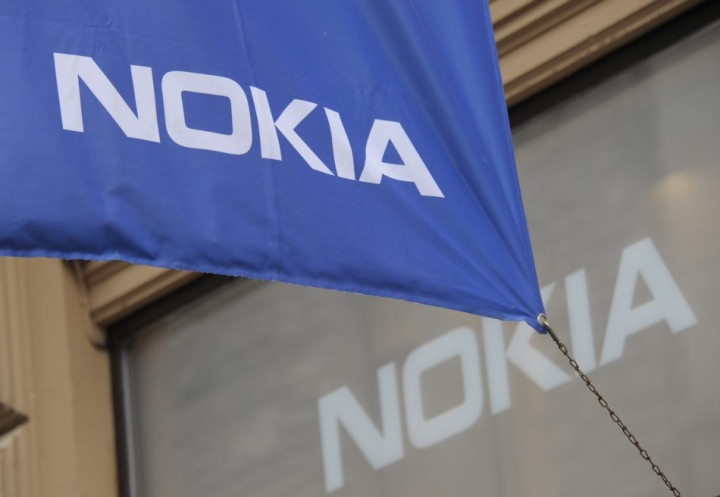 Almost 150 years ago, mining engineer Fredrik Idestam set up a wood pulp mill in south-west Finland, and six years later he opened a second mill on the banks of the Nokianvirta river, giving him the idea to call his company Nokia Ab in 1871.
Since then, Nokia has tried its hand at everything from wood pulp and generating electricity, to rubber boots, tyres, and of course mobile phones.
The company may have been caught off-guard by the smartphone revolution in 2007, but along the way the company helped to pioneer much of the technology we take for granted in the phones of today, such as the world's first satellite phone call, the first 3G phone and the first mobile phone game.
1993 - Nokia 1011, the first GSM mobile phone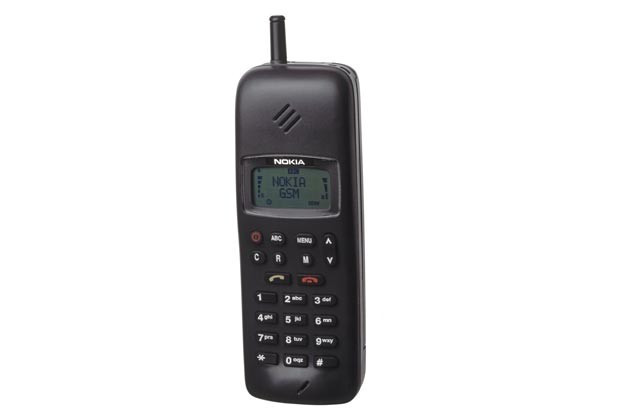 Named after the date it was announced, the 1011 is credited as starting the 'candy bar' design of mobile phone, and despite measuring 45mm thick (an iPhone 5 is 7.9mm) and weighing almost half a kilogram, the 1011 is where the mobile phone as we know it today was born.
Later that year, Nokia president and CEO Jorma Ollila made the decision to focus exclusively on manufacturing mobile phones and telecommunications systems. Following this, the company's rubber, cable and consumer electronics divisions were gradually sold off.
The 1011 was on sale for two years until 1994, when it was replaced by the 2110, which introduced what has become one of the most famous sounds in the world - the Nokia ringtone. Nokia had hoped to sell 400,000 of the 2100 series, but went on to sell more than 20 million.
1997 - Nokia 6110, the first mobile phone to include a game, Snake
In 1997 Nokia launched the 6110, the world's first mobile phone to come with a game - Snake, which first appeared in arcade games in the 1970s. The game involved little more than directing a snake around the screen, eating food, which caused the snake to grow.
The glory days soon followed, as by 1998 Nokia had become the world's largest mobile phone maker, and its annual turnover grew almost fivefold between 1996 and 2001, from €6.5bn to €31bn.
1999 - Nokia 7110, the first phone with a WAP internet browser
As the millenium drew to a close, the mobile phone took another leap forwards, and again it was Nokia who instigated it with the launch of the 7110 in February 1999 - the first mobile phone to have a WAP browser for accessing the internet.
2000 - Nokia 3310, making phones unique with interchanageable covers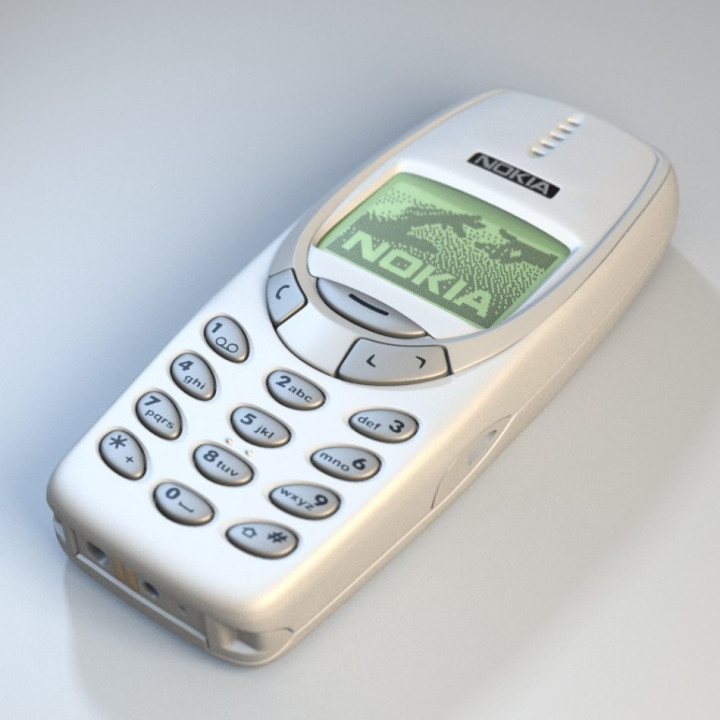 Released in the fourth quarter of 2000, the Nokia 3310 has become something of a milestone in the history of the mobile phone, with its interchangeable covers that led to hundreds, if not thousands, of custom covers developed to make the phone as unique as the owner wanted.
Selling more than 200 million units worldwide, the Nokia 3310 was, at the time, the best-selling mobile phone and consumer electronics product in history.
2003 - World's first 3G smartphone and the Nokia N-Gage
In October 2003, having launched the world's first 3G phone, the 6650, Nokia attempted to tap into the mobile gaming market - dominated by the Nintendo Game Boy Advance - with the N-Gage, a mobile phone that could play feature games like Tomb Raider, Call of Duty and Fifa Football.
Nokia clearly understood that the future of mobile phones would include gaming, but unfortunately the N-Gage failed to succeed, partly due to costing twice as much as the Game Boy Advance, and it was criticised for its bulky design making it look like a taco.
In four years Nokia managed to sell just three million N-Gage phones worldwide, and the brand name was soon ported to existing Nokia smartphones running the Symbian S60 operating system, before being dropped entirely in 2010, just as major game studios were seeing success from the iOS and Android application stores.
But Nokia was still performing well in the budget sector. The basic 1100 handset launched in 2003 sold more than 250 million units worldwide, making it the best-selling mobile phone of all time; Nokia's billionth phone was a 1100, purchased in Nigeria in 2005.
2007 - Apple announces the iPhone, but for now Nokia remains dominant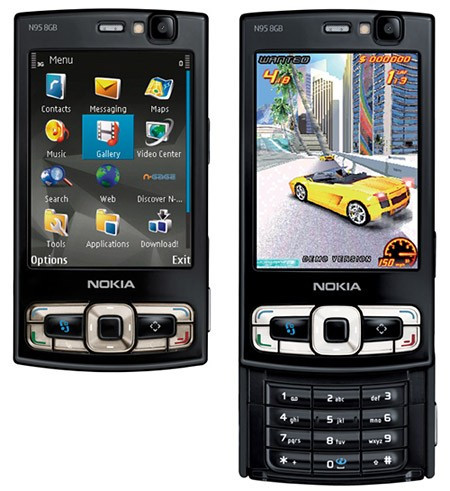 Billed as one of the first true smartphones, the Nokia N95 featured a 2.6in colour screen, two way sliding mechanism, a 5-megapixel camera, and turn-by-turn driving directions.
Released in 2007, the N95 ran the Symbian v9.2 operating system that included a personal media player and the ability to download podcasts over its 3G connection - although online music stores for phones were still a couple of years away. The £300 phone had a front-facing camera for video calls, and later models came with an impressive 8GB of internal storage.
In 2007 the iPhone had only just arrived but Nokia remained dominant, and was recognised as the fifth most valued brand in the world, according to its own corporate history.
A year later, in 2008, Nokia was still safe, commanding 80% of the global mobile phone market, and the company's profits accounted for 30% of Finland's GDP - but the company's good fortune was about to end, as consumers flocked to iOS and Android.
2010 - Stephen Elop becomes CEO and a partnership with Microsoft soon follows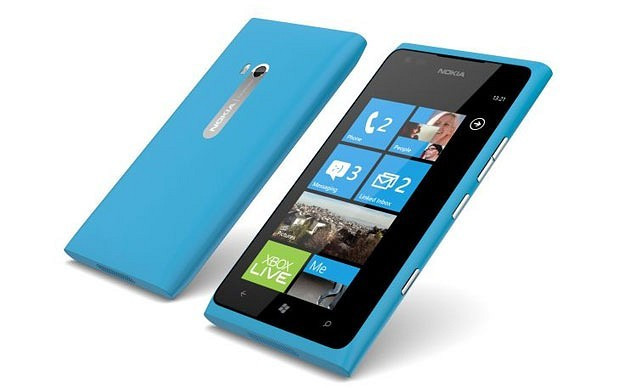 Having been caught off-guard by the iPhone and Google's Android operating system, Nokia found itself in a difficult position as the new decade began, and in September 2010 the company appointed Stephen Elop as president and CEO. Formerly head of Microsoft's business division, Elop brought to the table a strong software background and hopes of regaining lost ground.
The following February saw Nokia announce a partnership with Microsoft, opening the door for both Nokia and Microsoft's new Windows Phone 7 platform to take on Apple and Google; meanwhile, Nokia's Symbian platform was gradually sidelined.
In October the first product of Nokia's new partnership was revealed as the Lumia 800, bringing with it a bold new design blueprint for both Nokia and Microsoft to follow.
Nokia had bet the company on a Windows Phone-powered turnaround, hoping to regain lost ground to its American rivals, but it wasn't to be an overnight transformation, and although the platform was to soon sit in third place behind iOS and Android, some problems remained.
2012 - Nokia is overtaken by Samsung and thousands of staff are laid off
Windows Phone was slow to take off, partly due to a major lack of popular applications already available on iOS and Android.
By April that year, Nokia had lost the title of world's biggest phone maker to Samsung, 14 years after overtaking Motorola. In the first quarter of 2012, Nokia shipped 83 million devices, less than Samsung's 93 million, and once the tide had turned there was no going back, as falling sales started to take their toll. Nokia could not longer rely on huge feature phone sales, but at the other end of the scale its smartphone offerings were seen as inferior to rivals.
Nokia laid off 4,000 employees in February by moving manufacturing from Europe to Asia, 1,000 in March from one of its factories in Finland, and a further 1,000 from its logistics division. In June, the company said it would cut 10,000 more jobs globally by the end of 2013, shutting down production and research sites in Finland, Germany and Canada. At the same time, Nokia's share price fell to its lowest level since 1996 and Moody's downgraded the company's debt rating to near-junk status.
Realising its Lumia range would not be enough to offset sales lost by retiring the Symbian platform, Nokia launched the budget Asha range of feature phones in August 2012, aimed primarily at the Indian market.
In December, Nokia sold its Finland headquarters for €170m and leased it back from the new owners.
2013 - A growing Lumia range secures third place for Windows Phone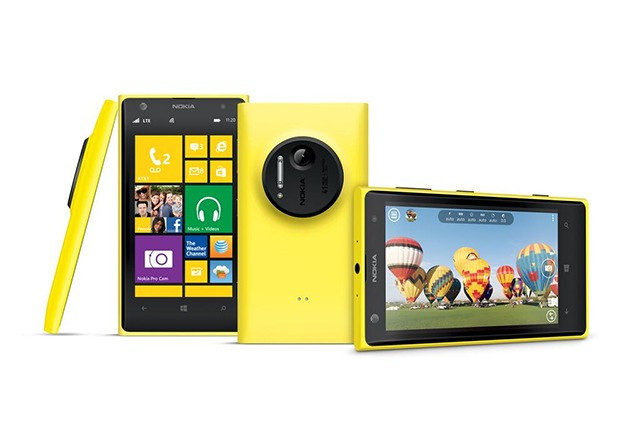 Nokia's Lumia range expanded rapidly through 2012 and 2013, catering for almost all customers from the budget Lumia 520, up to the range-topping 1020, with it's industry-leading 41-megapixel camera. Encouraging sales in Europe helped Windows Phone overtake BlackBerry to take third place in the global smartphone operating system standings, behind Android and iOS.
On 3 September 2013, Microsoft announced its acquisition of Nokia's phone making business, closing another chapter on the 148-year-old company's history. But the name will live on through the company's Here mapping software and the Nokia Solutions & Networks division.
As for future Nokia mobile phones, the Lumia 1020 launched in July will be the last Nokia smartphone, and while Microsoft intends to license Nokia's brand name for the next ten years, it remains to be seen if future budget feature phones will use it.
Must Read: