HMP Bedford riot successfully resolved after 6 hours, Prison Service to launch probe
The disturbance began in the afternoon on 6 November, after around 200 inmates seized control of parts of the facility.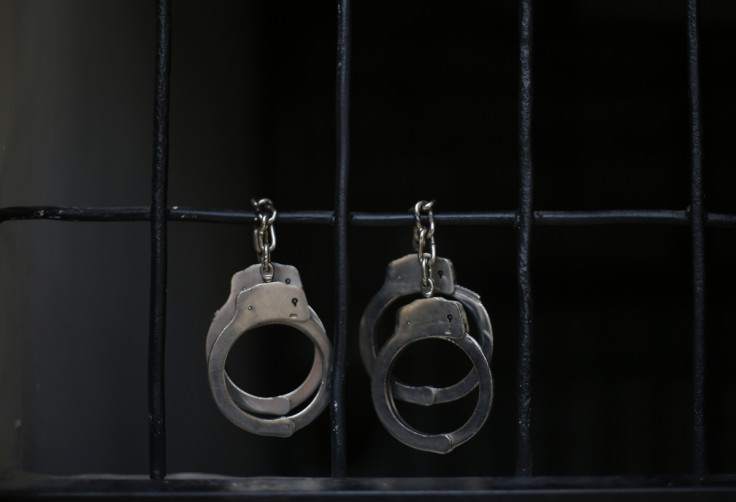 The riot that broke out at HMP Bedford after around 200 inmates seized control of parts of the facility was "successfully resolved" late on Sunday night (6 November), after officers spent more than six hours trying to bring the situation under control. The Prison Service said that it would launch an investigation into the incident.
Two prison inmates are said to have sustained minor injuries during the unrest. Bedfordshire Police confirmed in a tweet that no prison staff or officers were injured in the incident.
The riot, which broke out on Sunday afternoon, reportedly spread to more than one wing inside the prison, sources told the Press Association. Video footage that surfaced online from within the prison showed chaos inside the facility with prisoners shouting and running around walkways and gangways.
There were reports of loud bangs or explosions inside the prison at around 11pm, about half an hour before prison officials brought the chaotic situation under control.
Steve Gillan, general secretary of the Prison Officers Association (POA) said that rioting inmates forced some guards to retreat to a "safe place". He added the association "has been warning about this situation of violence in our prisons – it would appear it's coming to fruition".
Local media reported that on Monday (7 November), Richard Fuller, MP for Bedford and Kempston, will put an "urgent question" with regards to the incident before Justice Secretary Liz Truss in parliament.
Meanwhile, a Prison Service spokesman said: "Specially trained prison officers and staff from the emergency services have successfully resolved an incident involving a number of prisoners at HMP Bedford.
"An investigation into this incident will take place. We are absolutely clear that prisoners who behave in this way will be punished and could spend significantly longer behind bars," she added.
It is believed that the inmates were protesting against the reduction of the duration of social time that they get to spend together.
According to an HM Inspectorate of Prisons report in September, the facility houses around 500 inmates, but their living conditions were found to be at "unacceptable levels". In its review of the prison facility, the watchdog reported that inmates claimed it was easier to get drugs than clean clothes or bedsheets at the prison.
© Copyright IBTimes 2023. All rights reserved.