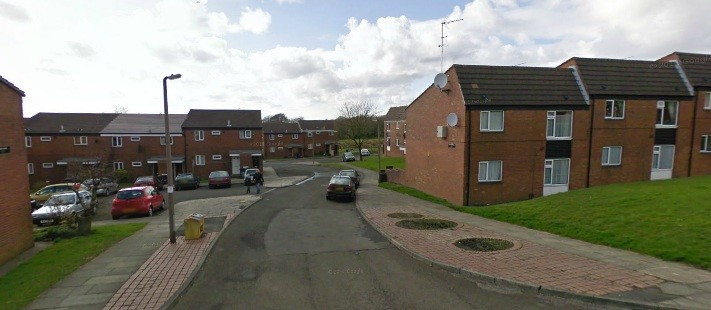 Counter-terrorist officers have cleared six homes in Horwich, outside Bolton, after finding potentially dangerous substances during searches of two properties.
Explosive experts with the Northwest Counter Terrorism Unit also found a "device" believed to be safe. It was hoped that residents would soon be able to return to their homes.
A 38-year-old man was arrested on suspicion of possessing information useful to terrorists, offences under the Explosives Act, and possession of indecent images.
Police had been searching the houses as part of an investigation into possession and distribution of indecent images in Bolton.
Supt Steve Nibloe said: "In terms of the arrest I want to stress that there is absolutely no evidence to suggest that anyone in the community, or surrounding areas, is at immediate risk as a result of this investigation which centres on one individual only.
"We are in the very early stages of this incident and I want to reassure residents that we have no evidence yet that anyone has been in any danger.
"We have asked a number of households to leave the immediate area to ensure they are a safe distance away from the property.
"We are working with our colleagues at the fire brigade and Bolton Council to ensure that disruption is kept to a minimum."