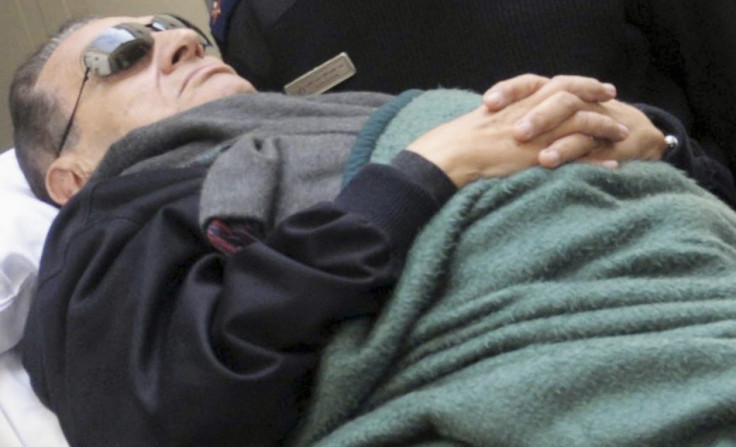 An Egyptian court is expected to pronounce a verdict on former President Hosni Mubarak which would decide whether he is guilty of killing the protestors in the historic uprising in 2011.
The Cairo court will also decide whether Mubarak's former Interior Minister Habib al-Adly and other four top aides are involved in any conspiracy over the killing of around 225 peaceful protestors.
All six of them denied the charges.
Apart from the killing, Mubarak is also charged of abusing his powers to acquire wealth along with his sons Alaa and Gamal.
Mubarak will be first Arab leader to be tried in person.
If convicted, Mubarak could even face a death penalty or a lengthy jail sentence. However, people who are familiar with the matter believe that the situation is unlikely.
Mubarak is likely to be set free with the lack of concrete evidence linking him to the killings and also because of the refusal of the security forces to point fingers at him.
Another possibility is the delay in the verdict due to the presidential elections.
Reports from the region also suggest that the verdict is bound to be political rather than judicial. Some analysts also suggest Mubarak is most likely to face either of the extremes, a death penalty or walking away free.
Meanwhile, the 84-year old who came to the court in a hospital stretcher during the trial, is reportedly enjoying a comfortable life in the hospital.
Mubarak enjoys a comfortable life in the hospital. He is able to exercise, walk and swim during his stay at the hospital and his relatives are free to visit him, according to a Reuters report.
"Mubarak is in excellent health. The former president will likely remain with us even after the verdict comes out. This is the best place for him. There is a plane and an airstrip at the hospital to allow for safe movement," Reuters quoted a hospital source as saying.