Hosni Mubarak Sentenced for Life, Protests Erupt in Court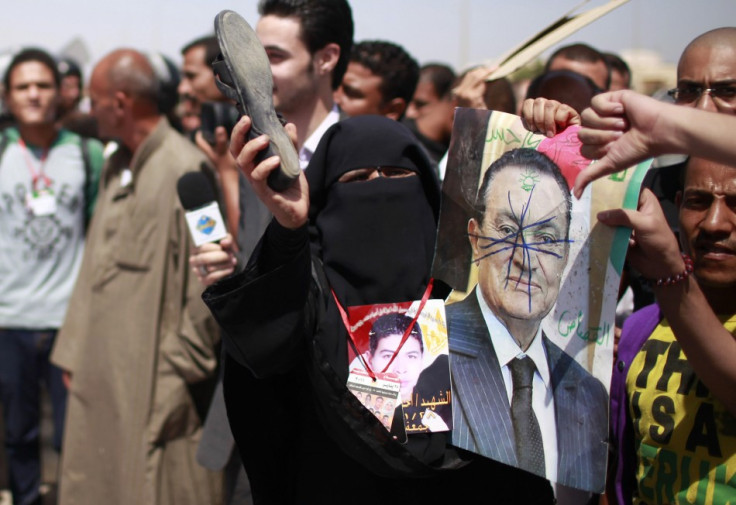 Former Egyptian President Hosni Mubarak was sentenced to life in prison by an Egyptian court in Cairo on Saturday.
The court decided that Mubarak was guilty of failing to stop the killing of the protestors in the historic uprising last year which ousted him.
The Cairo court also gave Mubarak's former Interior Minister Habib al-Adly, a life sentence for having failed to stop the killing.
Protests erupted immediately after the verdict was pronounced and the supporters of the former president reportedly flung chairs and shouted slogans against the judicial system.
According to reports, they were not convicted for ordering the killings but only for failing to avoid the killing.
Although the trial is far from over, Mubarak can re-appeal in higher courts. Families and friends of the victims expressed huge happiness and relief after hearing the verdict.
Other four top aides who were also charged, were acquitted. The court said they could not find enough evidences for the order of the killing. Mubarak's sons Alaa and Gamal were also acquitted in the case involving amassing of wealth misusing the power.
Some of the analysts say that the verdict was political rather than based on the legal merits of the case.
Mubarak was the first Arab leader to be tried in person whereas the Tunisian leader was tried in absentia and the Yemeni leader remained immune from prosecution.
Meanwhile, the 84-year old who came to the court in a hospital stretcher during the earlier trial, is reportedly enjoying a comfortable life in the hospital.
A close source from the hospital was quoted by Reuters as saying that Mubarak enjoys a comfortable life there. He was able to exercise, walk and swim during his stay at the hospital and his relatives are free to visit him.
"Mubarak is in excellent health. The former president will likely remain with us even after the verdict comes out.
This is the best place for him. There is a plane and an airstrip at the hospital to allow for safe movement," Reuters quoted the hospital source as saying.
© Copyright IBTimes 2023. All rights reserved.