After focusing on red and processed meat in November 2015, United Nations (UN) health body the International Agency for Research on Cancer (IARC) has examined the cancer risks associated with drinking "very hot beverages", including coffee.
As published in the Lancet, the IARC looked at more than a thousand studies. It found that drinking coffee is not in itself likely to cause the development of malignant tumours – but drinking any beverage at a temperature higher than 65C could probably be carcinogenic.
What exactly have the IARC scientists assessed?
The scientists have evaluated the probability of hot drinks causing cancer based on current published evidence.
They have first investigated the potential carcinogenic effects of coffee and maté – a herbal beverage typically consumed in South America. They then reviewed the risks of hot drinks causing cancer – not based on what the drink was or the quantity consumed by people, but based on its temperature.
Some 15 years ago, coffee was classified by the UN health agency as "probably carcinogenic". This new analysis looks at more than a thousand studies regarding coffee – half of them epidemiological studies on humans. From this, it appears that coffee is not a likely cause of cancer.
Separately, the scientists have looked at the risk for maté. Though there was less evidence than for coffee, with only nine case-controlled studies conducted in hospital settings available, the researchers concluded that maté was not carcinogenic – provided that it was not drunk at very hot temperatures.
Finally, they reviewed about 20 case-controlled studies dealing with the temperature of hot drinks independently from other beverage characteristics. Their analysis suggests that drinking beverages above a certain temperature could probably cause oesophageal cancer.
What do they classify as a "hot drink"?
The IARC says there is a carcinogenic risk for drinks at temperatures of 65C and above.
"The cut[-off] point between a hot drink and a very hot drink has been established at 65C. In animal studies, it is the temperature level at which we see carcinogenic effects begin to appear. Survey data have also shown that on average, people define their drinks as "very hot" when [the] temperature is above 65C", Dr Dana Loomis, deputy head of the monographs at IARC, told IBTimes UK.
Oesophageal cancer rates also appeared to be higher, in regions where tea is traditionally drunk at a temperature of above 65C, such as China or Turkey.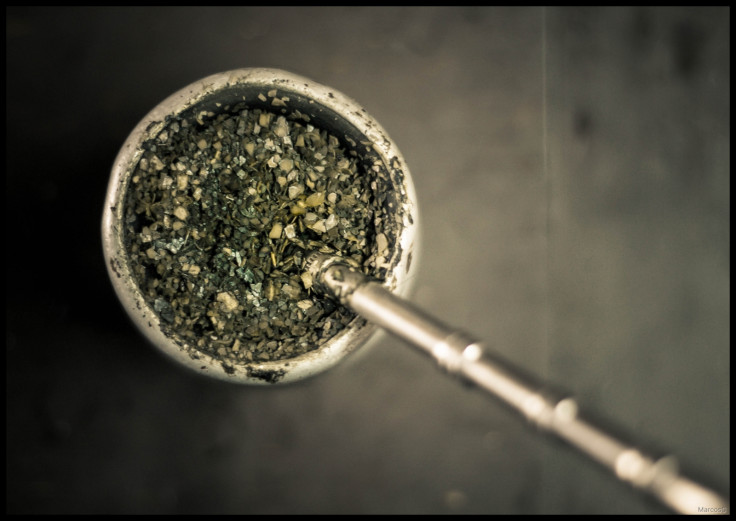 For what types of cancer is there a risk increase?
When the researchers looked at the risk of coffee independently of its temperature, they had access to evidence regarding a lot of different cancer forms: endometrial, breast, pancreatic and prostate cancers. None of them appeared significantly associated to coffee drinking.
Drinking "very hot drinks" may, however, increase one type of cancer: oesophageal cancer. Squamous cell cancer, found in the upper part of the oesophagus, is the most common, accounting for 90% of cases globally. Adenocarcinoma, which affects the lower part of the oesophagus, accounted for the rest.
"There is currently no strong evidence about what mechanism leads to oesophageal cancer, but we suspect repeated thermal injuries of the oesophagus may promote tumour formation. In the case of maté, the way it is traditionally drunk – with a long maté straw and beverage directly reaching the throat – can further increase the risk", Loomis says.
How do we know it is the temperature and not the drink itself that is responsible?
"This was one of the most important question we tried to resolve during the analysis. The design and methods of some studies allowed inferences on the risk carried by temperature, independently of the quantity of beverage consumed", Loomis explains.
In one study, there were statistically significant increases in risk for drinking very hot maté, but not for drinking warm maté. One other epidemiological study investigated cold mate-drinking and found no increased risk. Experiments with rats and mice also found that very hot water (at 65 °C) promoted the development of oesophageal tumours, whereas maté did not.
Should I stop drinking hot beverages?
The "probably carcinogenic" label means the evidence is still limited, and the causal link between hot drinks and cancer has not been established – so people should be pretty safe if they keep drinking hot beverages.
"However, if people are concerned, there is an easy solution. Wait a bit before you have your drink so that it has time to cool off", Loomis says.
He points out that in Western countries, most hot beverages are typically consumed at a temperature below 60C already. The problem is more in regions where tradition means that people serve drinks at above this temperature.
And what about eating very hot food?
Some studies have been done to look at the link between hot food and cancer, but there is not enough evidence so far to reach a conclusion.