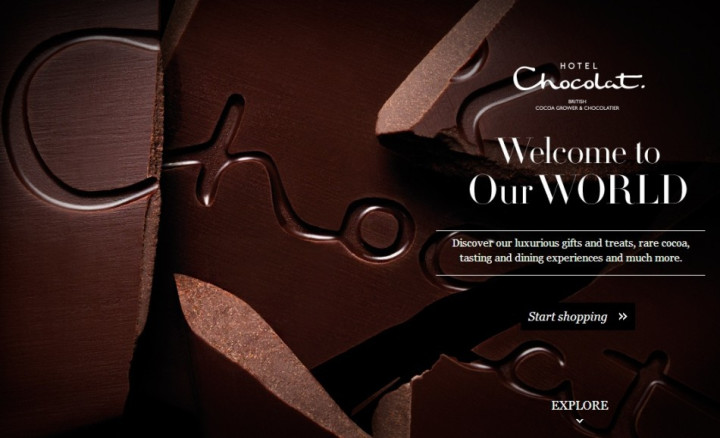 British chocolatier Hotel Chocolat took getting a sweet return on an investment to a new level with the launch of a tasty financial product: the Chocolate Bond.
Needing to raise capital for an investment, but not wanting to rely on the traditional channel of bank lending, Hotel Chocolat devised a delicious plan to get the money it needed.
Looking to its database of loyal customers in its 100,000-member "Chocolate Tasting Club", who used the firm before the launch of its high street stores when it was mail-order only, Hotel Chocolat asked them if they would lend money in exchange for chocolate returns.
"This was the basis on which we really felt we had a very good opportunity because we had the names and address of all these people, their email addresses, their phone numbers, and so we knew we could communicate with them to actually test the idea," said Peter Harris, co-founder of Hotel Chocalat, at a CBI event on alternative finance for small firms.
After a few months gauging interest from this database and repeatedly getting a good response, Hotel Chocolat put together its comprehensive proposal on what it could offer potential investors.
Four reasons were given as to why Hotel Chocolat wanted to raise the cash. The first of those was creating manufacturing jobs in the UK economy, something the firm has done with great success over the past six years. It now makes almost all of its chocolate products in its Cambridge factory.
Secondly was to help create sustainable cocoa farming, which included building a boutique hotel on its farm in the Caribbean to help finance the crop-growing.
Third among its reasons was the expansion of Hotel Chocolat's UK retail presence with the acquisition of more and more stores on the high street. The final reason was the export of high quality British chocolate across the world in an international expansion.
With the chocolatey bait set, the nibbles came for what was on offer.
Hotel Chocolat asked for either a £2,000 or £4,000 investment in its 2010 three-year bond. Those who lent £2,000 were given six boxes of chocolate a year as dividend payments. People who put in £4,000 received 13 boxes. The chocolate returns amounted to around 6-7% in cash terms.
"This is actually a financial promotion. These are not tradeable bonds. It's an individual relationship between the company and the individual," said Harris.
"The only way to get your money back is to wait for three years, or to die."
Harris described the bond as "unbelievably" successful. The numbers tell you why.
Initially Hotel Chocolat raised £3.7m from their chocolate bonds. After six months, the £2,000 bond holders were not receiving any more boxes of chocolate.
"We wrote to those people and said look, if you want to, you can upgrade from your £2,000 bond to a £4,000 bond and you will continue to get free chocolate," said Harris.
A further £360,000 rolled in. The bonds had yielded more than £4m for Hotel Chocolat to invest in its expansion plans.
"That told us a couple of things. People really liked it. They were very confident in us. We probably offered a much more interesting alternative to the banks, and they fundamentally liked the business," said Harris.
Harris gave a number of reasons for the success of the chocolate bonds. He noted the "attractive" final 25-page document pitching to potential investors. It contained information about the people behind the business and gave clear graphs showing Hotel Chocolat's current and past financial history.
Having a customer base that the business can easily communicate with was also important, as well as being a company that people like.
"There is an emotional side to this. It's not just about 'we sell toothpaste by mail-order, therefore we can get those people'. They've got to really like what you do," he said.
He stressed that because the bonds were a financial promotion and therefore not under the remit of regulators. They could not be traded in the markets.
Lawyers and accountants helped them to keep within the rules at a cost of between £50,000 to £100,000, said Harris.
Despite the successes, there were problems with Britain's tax office, which made life difficult for the chocolate bond.
"One of the things that happened to us is we tried to get pre-clearance from HMRC as to how they would treat chocolate given to individuals. Would they be taxed? Would they have VAT on them? Could we as a company put them at cost rather than selling price?" said Harris.
"The government, in terms of HMRC, sat on the fence. They said you can do it, but we can't comment until after you've done it.
"I was very disappointed by that, but even more disappointed that every way they could mistreat us, they did. It was very, very sad that we had to account for VAT, we had to pay withholding tax, and yet if it was interest you wouldn't have to pay any VAT.
"It was really disappointing on the government's part."