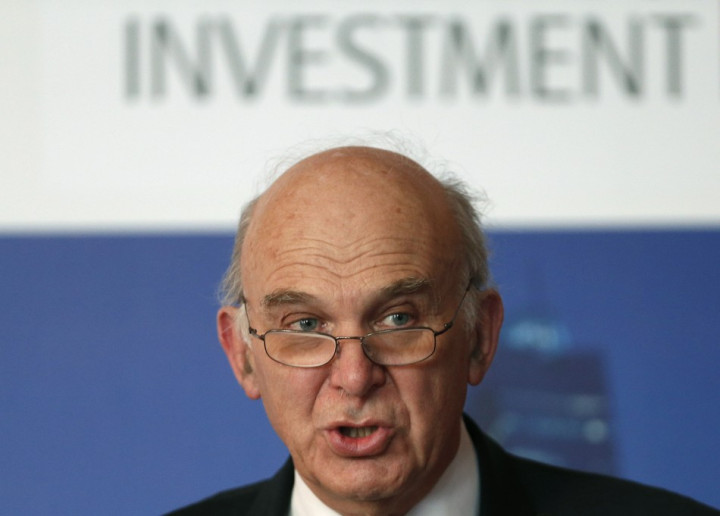 Vince Cable warned that the much-anticipated British Business Bank will not start doling out funds to stimulate the beleaguered UK economy for at least another year.
Cable, the coalition government's business secretary, warned that European Union (EU) state aid law will delay the British Business Bank's funds, despite the fragile UK economy needing a boost now.
However, he added that there are several things his governmental department can do, in the meantime.
"In order to make an impact quickly, because there is an urgent need, we're not sitting, waiting until this bank is formally incorporated and has got state aid approval, which will probably take us a year, we've found ways of actually getting moving now within the limited powers we have," said Cable in a speech at a Confederation of British Industry (CBI) event on alternative finance for small firms.
The British Business Bank, which is backed by £1bn from the Treasury and is seeking more capital from the private sector, was launched by the government in October. It is designed to bolster the flow of credit to small business as traditional bank lending stalls.
Alternative finance for SMEs, such as asset finance, will get £300m (€355m, $456m) of support from the new Business Bank, which will offer wholesale help to the market and will not be a competitor on the high street.
Bank lending to businesses in the three months to February tumbled by £4.8bn. Surveys of business by research firm BDRC Continental showed that 71% of those that applied for more finance from banks had new or existing credit facilities approved.
The research also shows three quarters of SMEs were happy non-seekers of finance.
Cable highlighted an example of one business he met who had applied for finance at a major British bank, only to have 130 pages of legal documentation thrown at them with unusually stringent conditions, such as the bank being the first payee on any insurance claim.
He said this sort of example shows how small firms are being deterred from applying for finance through the traditional routes.
The business secretary talked up the potential alternative finance offers small business.
"We recognise that it is crucial, whether it is equity or debt or a combination of the two. We're looking for innovative ideas," he said.