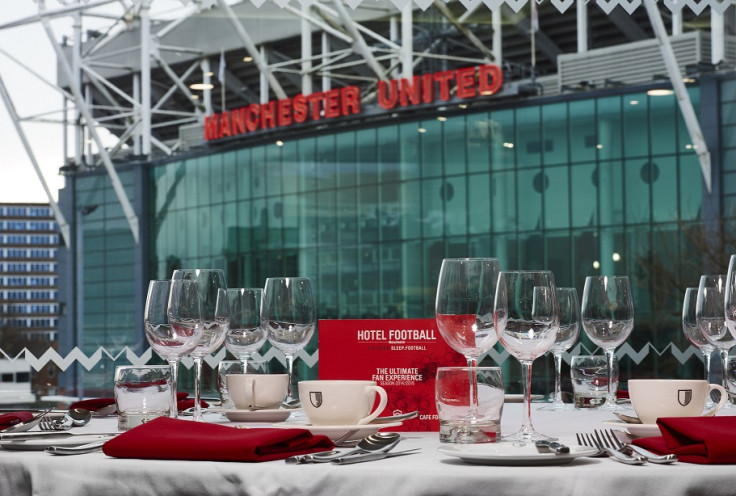 The Class of '92 gave Manchester United fans a wealth of cherished memories. Ryan Giggs, Gary and Phil Neville, Paul Scholes, Nicky Butt and David Beckham came off the United conveyor belt at around the same time to become some of the most revered and decorated players in the club's history.
After hanging up their boots, two of its alumni are endearing themselves to fans with another winning formula. Hotel Football, which hosted its first Premier League match on Saturday 8 August, was the brainchild of current United assistant manager Giggs and England coach Gary Neville.
The pair, who between them clocked up 1,565 appearances and won 42 major trophies for United, came up with the idea for a hospitality company having spent decades travelling the globe with United, checking into countless hotels along the way.
Built no more than one of Neville's trademark throw-ins away from Old Trafford, Hotel Football boasts a 133 state-of-the-art hotel rooms, a supporters' club with 10 screens, pool tables and table football, a rooftop football pitch and a hospitality suite that has a menu designed by Michelin star chef Michael Wignall.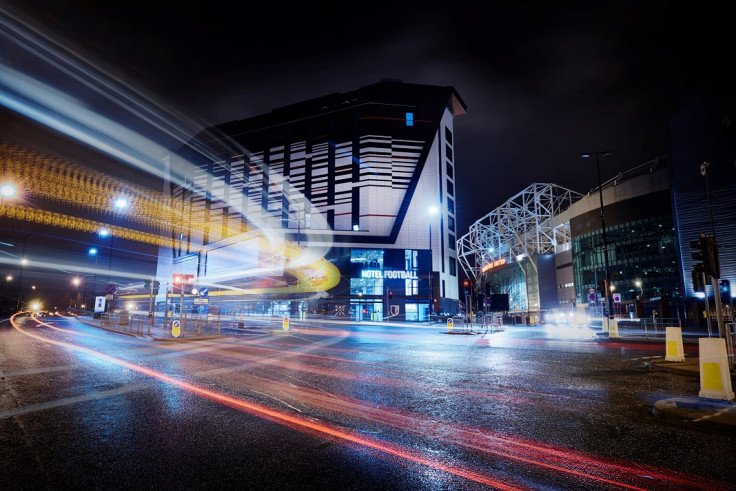 While the hotel is inextricably linked with United, the only place you will see the words "Manchester United" are on the scarves and ticket stubs adorning the walls of the Old Trafford Supporters' Club (there were reports of rumblings at United over the hotel's proximity to the stadium).
Football stickers of players from all clubs are printed on the wallpaper and the room IBTimes UK stayed in overnight (£250) for the Premier League clash between Louis van Gaal's side and Tottenham Hotspur was complete with Class of '92-themed toiletries and a fridge full of the players' favourite confectionery.
Bacon butties and pastries were on hand in the pre-match Heaven package (£40 adult, £20 child) as well as chilled beers, wines and hot drinks, and those in the Stadium Suite were also treated to a Q&A with Butt ("United need two more players to challenge for the title"), a magician (not Butt) and a club-themed quiz.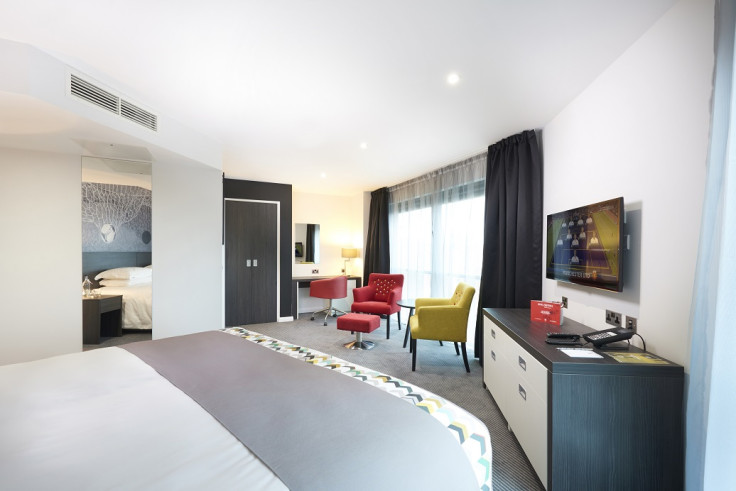 As fans with tickets headed to the ground (hotel packages do not include a match ticket), those who remained at the hotel could take their pick from the many screens broadcasting the match. Indeed the Supporters' Club should become the place for ticket less fans to watch United.
Post-match dining (£145 adult, £72.50 child) off of Wignall's menu included salmon and caviar, venison and ostentatious desserts. Caviar. At football. It is probably enough to send a shudder down the spine of fans who have grown up on a diet of beer-sodden pubs, microwaved pies and watered down lager. Fans who already make sacrifices to be able to follow their beloved side. But with the Theatre of Dreams providing the backdrop, it is difficult to image a better setting for fans looking for the ultimate match day experience.
Hotel Football's trump card is its star quality. As well as Butt, Giggs made the short trip from the United changing room to the Stadium Suite for a post-match analysis and photo opp. It was obvious from the sight of grown men trembling (IBTimes UK included) as they queued to meet their idol that this was a day they would remember for ever.