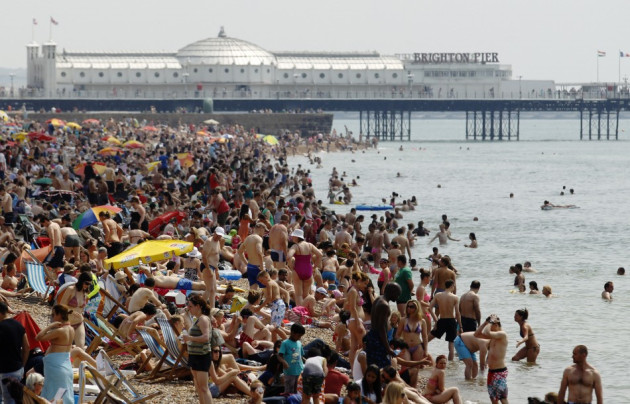 The UK is set to see the hottest day of the year this weekend as temperatures reach over 30C in some parts of the country.
Temperatures in parts of the southeast are expected to reach around 33C on Saturday, making it the hottest day in July for seven years when Wisley in Surrey sweltered in 36.5C.
Most of Britain will experience temperatures in the high 20s, the Met Office said. It has issued a severe weather warning.
Steve Willington, chief forecaster at the Met Office, said: "We are expecting the hottest day of the year on Saturday with temperatures expected to reach over 30°C in parts of the southeast. With strong UV levels for many areas it is important for people to keep up to date with our forecasts over the next few days."
The Met Office issued a Level 2 Heat Health Alert for parts of England.
"Temperatures are expected to climb close to heatwave thresholds across the east Midlands and Yorshire and the Humber regions during Friday and Saturday, then the highest temperatures transfer southwards to affect east of England, southeast England, London and parts of southwest England during Saturday and Sunday.
"West Midlands may also get close to heatwave criteria, mainly towards Birmingham and Warwick, with the warmest temperatures on Saturday." It added that the hot weather could trigger thunderstorms across England and Wales.
The Met Office said people should beware of the dangers of hot weather, especially children and old people, and should take precautions to stay safe in the sun.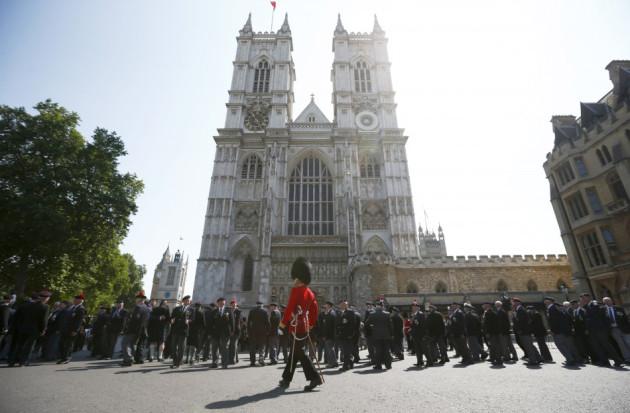 Angie Bone, heatwave plan lead for Public Health England, said: "High temperatures can be dangerous, especially for older people, young children and those with serious illnesses.
"Everyone can enjoy the sun safely by keeping out of the heat at the hottest time of the day, avoiding sunburn and staying hydrated with plenty of cool drinks. The elderly and those with long-term illnesses are particularly vulnerable so it's important to look out for them and keep indoor areas as cool as possible."
The RSPCA has also issued a warning, asking pet owners to keep their animals safe during the extreme temperatures. Two dogs died after they were left in hot cars.
A Staffordshire bull terrier died after being left in a car outside a pub while the owners had Sunday lunch in West Yorkshire, while a rottweiler cross died in a hot car in Bury.
The charity has received 350 complaints about pets being left in cars in the heat.
RSPCA North regional superintendent Martin Marsh said: "The deaths of those dogs was an avoidable tragedy. Leaving a dog in a hot car has the same kind of effect as putting it in a microwave. They are literally cooked alive, in what is a horrendous death.
"People just aren't listening. Leaving a window open simply isn't enough, and in-car temperatures rise quickly, even if it's cloudy."
Temperatures are expected to stay hot into next week, with the start of the week to remain in the mid to high 20s.