Hottest September day for more than 50 years expected as heatwave brings highs of 31C
Health warnings have been issued as temperatures are set to remain high until the end of the week.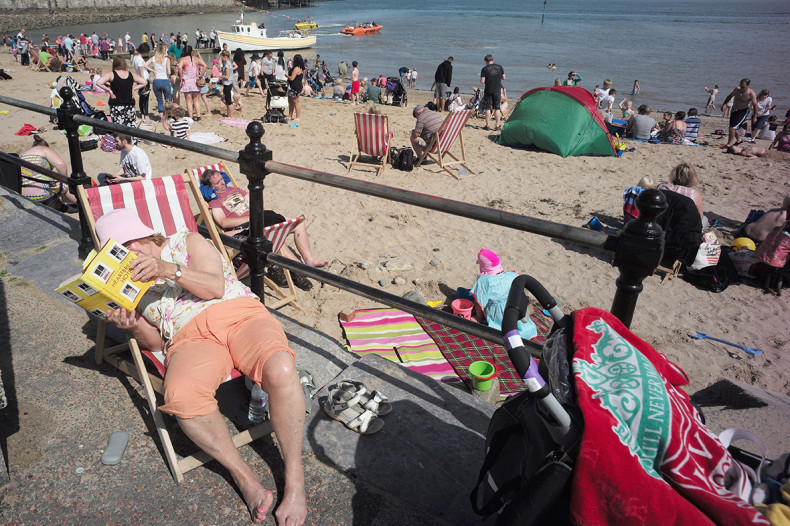 The UK is basking in a mid-September heatwave, with temperatures expected to reach as high as 31C in London on Tuesday (13 September). If temperatures rise above 31.6C, it will be the hottest day on record for 55 years.
Temperatures are forecast to remain in the high 20s until Friday (16 September), prompting Public Health England and NHS England to issue health warnings.
The NHS has declared a level-two heat alert, which means that the temperatures this week could have a "significant effect" on a person's health.
"Heatwave" was trending on Twitter across the UK on Tuesday morning as many took social media to welcome the summer weather. The warmth is a result of air being drawn in from Europe, where temperatures have reached a staggering 45C in some parts.
Temperatures in London on Tuesday meant that the capital was warmer than some of the world's summer hotspots – including Barcelona, Miami and Rome. However, the heatwave conditions are set to blow away by the end of the week.
A spokesperson for the Met Office told IBTimes UK: "At the moment it looks as though the warm air will be squeezed away eastwards towards the end of next week, with less settled weather spreading to most parts."
While it is likely that it could be the hottest September day in 55 years – it last reached 31.6C at Gatwick on September 2, 1961 – the Met Office has noted that it is not unusual to see temperatures in the high 20s at this time of year.
According to weather experts, the seas around the UK are at their warmest in September, which means that as long as there is a warm air mass above or near the UK, temperatures are prevented from dipping too much.
The highest September temperature recorded was in 1906 when the mercury hit 35.6C in Bawtry, South Yorkshire.