Houllier: Injuries have Scuppered Arsenal's Title Charge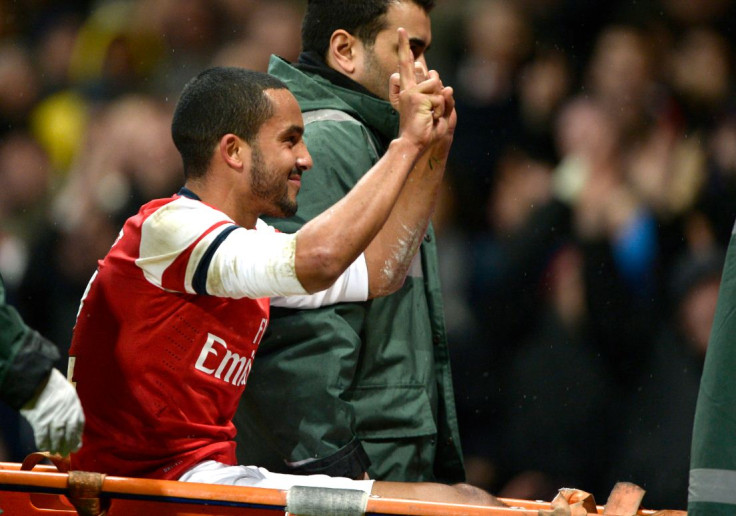 Gerard Houllier believes that Arsenal's failure to keep up their title challenge was down to injuries to key players at the business end of the season.
The Gunners have had a torrid time, losing the likes of Theo Walcott, Aaron Ramsey, Mesut Ozil, Jack Wilshere and Laurent Koscielny in the second half of the season.
Ramsey, who has scored eight league goals, is still Arsenal's second highest goal scorer in the league, in spite of last playing in December when he suffered a thigh injury in a match against West Ham.
His runs from midfield and the energy he brought to Arsenal's play have been sorely missed by Arsene Wenger's side, which have gone into a slump since then.
Theo Walcott was another player who was in great form before being ruled out of the season with an anterior cruciate ligament injury. The midfielder was stretchered out in the third round of the FA Cup against Tottenham and has not played ever since.
The absence of Ozil and Wilshere has also hurt Arsenal badly, who were forced to play the same quota of players day in and day out. Houllier believes that a string of poor results could have been averted if they had a full team to choose from.
"They lost some key players [that's why]. Suppose Steven Gerrard, maybe [Luis] Suarez and another defender were out against Tottenham, it could have been a different game," Houllier told talkSPORT.
"At this moment the big loss for them was Theo Walcott. Theo was giving them some depth and some speed up front and once they lost him the results suffered.
"Particularly in big games he's a threat and he can make goals and score goals. He had improved a lot so it's a shame he's not playing at the moment.
"They lost Theo, Wilshere and Ramsey, who had a terrific start to the season. It is too many key players plus the fact that they look a bit more tired than the others [hasn't helped]," he concluded.
© Copyright IBTimes 2023. All rights reserved.