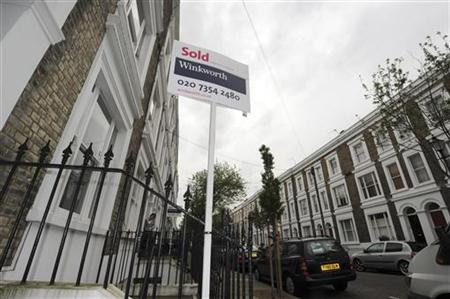 House prices rose 0.5 per on a month on month basis in May, taking prices to less than 10 per cent below the peak of the housing boom in 2007, according to the latest House Price Index released by Nationwide Building Society.
The annual rate of house price inflation fell from 10.5 per cent to 9.8 per cent last month.
Since the low point of February 2009 house prices have increased 12.2 per cent.
Martin Gahbauer, Chief Economist at Nationwide, said, "The price of a typical UK property rose by a seasonally adjusted 0.5% month-on-month in May, following a 1.1% increase in April. The smoother 3 month on 3 month rate of increase rose from 1.1% in April to 1.7%, as February's fall in house prices dropped out of the most recent three month average.
"The annual rate of house price inflation dropped from 10.5% to 9.8%, which reflects the weaker pace of increase in May 2010 relative to May 2009. Since reaching a trough in February 2009 - following a drop of 19.3% from their October 2007 peak - house prices have risen by 12.2% and are now just 9.5% below the October 2007 peak.
"Housing market conditions remain characterised by thin transaction volumes and a relative scarcity of properties for sale, despite a slow return of more sellers in recent months. The current supply-demand balance on the market is still consistent with relatively stable to modestly upward trending prices."