How the dams in Derna caved in and flooded the city
The two dams in the port city could not withstand the devastation brought about by Storm Daniel, causing massive torrents of floods throughout residences.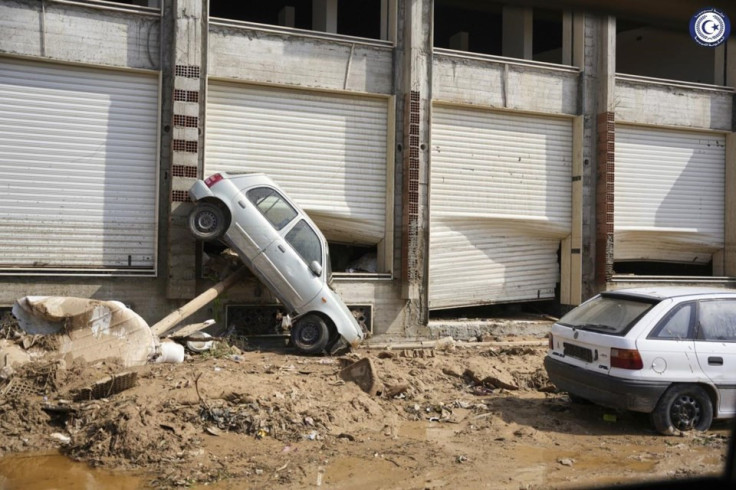 The city of Derna in Libya continues to face a devastating crisis as floods from two dams demolished the entire city last Sunday, September 10, currently resulting in a death toll of 6,000 people.
Both dams prevented the coursing Wadi Derna River from flooding the city. However, due to alleged dismal local governance throughout the years, the dams' restructuring was put on halt in 2002, according to Derna's current deputy mayor Ahmed Madroud. The pair of infrastructure did not hold against the river and the heavy rains caused by the Mediterranean storm Daniel.
The dams' withering integrity
The first dam is situated at an elevated position from the second dam, both of which sustain an upstream river. Combined with the river's natural force and the destruction that Storm Daniel brought, the first infrastructure caved in from the pressure.
The second dam, separated by a significant distance but otherwise elevated position as well, only amplified the drought. Combined streams of muddy river water and heavy rains burst the second dam and ultimately carried these waters through the city and towards the sea.
It is estimated that the water travelled at least 12 kilometres from the top of the first dam before reaching the sea. Experts assume 30 million cubic metres of water came from both the broken dams, around the size of 12,000 Olympic-sized swimming pools.
According to Hichem Chkiouat, Minister of Civil Aviation and Member of the Emergency Committee of the Eastern Administration of Libya, the flood washed nearly a quarter of Derna. Chikouat reports that bodies of victims are strewn over across valleys, the sea and below building rubble.
With thousands more deemed missing, it is expected that the number of casualties will continue to rise from the recent 6,000 count, as recovery efforts continue throughout the city. There are still 30,000 people believed to be missing after the disaster.
Rebuilding Derna
Libyan officials began deploying heavy machinery to aid in clearing the ravaged city, but the floods posed a difficult challenge during their operations. The disaster has left Derna inaccessible, which will impede the tallying of casualties.
Calls from the Libyan government for foreign aid have also been sent out, with neighbours such as Qatar responding. The Libyan ally will be flying in 67 tons of humanitarian relief from Benghazi via Qatari air bridge.
As for the city's rebuilding efforts, it is projected that important infrastructure will take a long while to erect. The division between the two governments of Libya may complicate the progression of these efforts.
Libya's infrastructure has long been neglected under the four-decade rule of the late authoritarian dictator Muammar Gaddafi, and the subsequent years following his assassination during a NATO-assisted uprising back in 2011.