On 30 November last year Diego Costa was tipped to become the long-term heir of Didier Drogba at Stamford Bridge after a remarkable start to life in the Premier League. Just 12 months later, however, the Spanish striker's future at West London looks to be as unpromising as one of the other number nine predecessors like Fernando Torres, Andriy Shevchenko or Hernán Crespo.
Footballers go from hero to zero in a matter of months and in the case of Costa his way down from the sky to the floor has been even more dramatic. Nevertheless, many might think that his decline began earlier this season after an uncertain summer when reports in Spain claimed he wanted to return to Atletico Madrid. His statistics, however, show that Costa's top form at the Blues lasted just months and his drop came as soon as last January.
Chelsea's successful season - winning both the Premier League and the Capital One Cup - and Costa's decent stats of 20 league goals in his debut campaign in England covered a cruel reality which has become evident after the disastrous start to this season both of Jose Mourinho's side and Costa in particular.
Costa wasted little time to adapt to the English football and scored seven goals in his first four Premier League games last season following his £32m ($48m) arrival from Atletico Madrid. Despite missing some of the following games due to fitness concerns, he continued looking like a bespoke striker for Mourinho's high commitment demands to arrive to mid-January with 17 goals in the first 22 league games of the campaign.
Since then to the end of the season, however, the Spanish international was more in the headlines for his bad boy behaviour, his muscle problems and his unhappiness in rainy London than for his goals. Costa eventually missed nine of the last 16 league games of the season due to different reasons while only managing to net further three goals in the process.
The Spaniard, meanwhile, also failed to make his mark in the Capital One Cup or the Champions League, failing to netted a single goal in both competitions, especially poignant during the double disappointment of the last 16 tie with Paris Saint Germain.
Costa, therefore, scored 17 goals in his first six months at West London but just further three in his following four crucial months at the club - when titles are decided.
The summer was expected to serve him to recharge the batteries and solve his hamstring issues ahead of improving his record in his second season in the Premier League. Yet it was the opposite as several rumours over his possible return to La Liga suggest that his problem at West London were bigger than a fitness issue.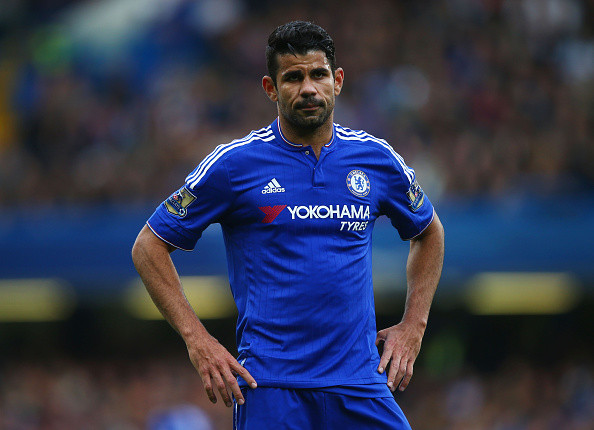 The Spanish international is reportedly unhappy in England and the cure doesn't look to have a solution in the doctors room but in returning to Spain. Last year, at this point, he had conquered his fans and Mourinho due to his commitment and hard work. His great secret, however, was that despite barely speaking a single word in English he also won over his team-mates, because behind his bad boy appearance they discovered in him the new joker of the dressing room following David Luiz's departure. But the laughter and jokes turned to sadness and sour faces when the cold and rain arrived to London...
Costa has his head more in a return to the heat of Spain than in thriving in England. His four goals in 17 appearances this term, his antic during the Arsenal derby and his two confrontations with Mourinho in the last week are just the proof. Only a month ago Costa himself said that he had become into the new bad boy of the Premier League following the departure of Luis Suarez to Barcelona, and it looks that his next step is to following in the footsteps of the former Liverpool hero to rediscover his happiness in La Liga. Yet, whatever happens, Mourinho will have the final word.