When Diego Costa threw in the bib in the Chelsea-Spurs game when he was an unused substitute, it's laughable, isn't it? It's a bit of a joke but he's sending out a message, he knows the world's cameras are watching him, he knows that will have been picked up but in my eyes it was a deliberate attempt to show some petulance. It's laughable really. The Chelsea striker clearly wasn't happy but this is nothing new with players not in the team. You wouldn't expect him to be happy, he wants to play.
No one wants to be on the bench. When Ruben Loftus-Cheek came on Costa would have seen that as a bit of a slap in the face but unfortunately Chelsea manager Jose Mourinho was absolutely right. Costa is fortunate not to have been on the bench before.
Is it him or is it the team? The spotlight has fallen on him but the reality is Chelsea are not creating as many opportunities as they were last season. His all-around play has been lacking, his work rate has dropped and he's lost his focus a little bit.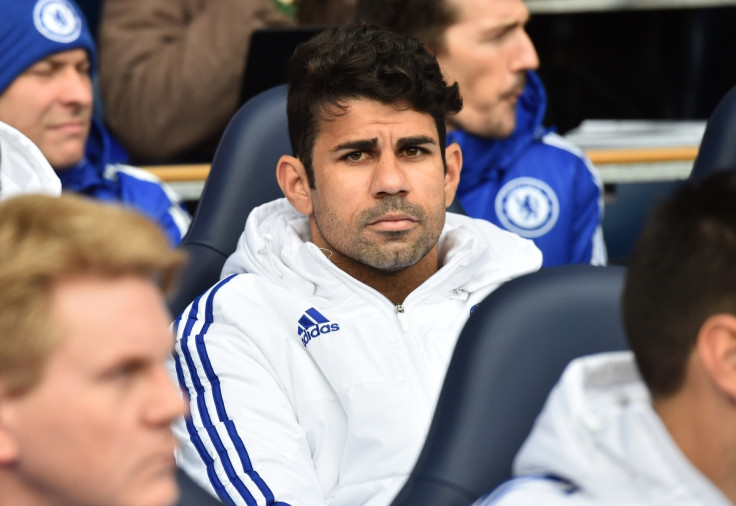 One thing that has contributed to Diego's lack of form is I feel he needed competition. Bringing in Radamel Falcao was not sufficient; someone had to come in who was a real challenge to his position. That hasn't happened. Chelsea had Samuel Eto'o a couple of seasons ago. The mistake was not to give Costa some competition. The club has helped contribute to this. Chelsea have always had a very competitive squad but you could argue the one area there isn't any is up front.
I don't expect Costa to leave in January but it could happen. Nothing surprises me in football but I can't see it. The sort of clubs that he would want to go to are in the Champions League. Unless a super-deal can be done, I know Atletico Madrid's Antoine Griezmann is high on Jose's list with a cash plus player offer, but they are difficult to negotiate. But to expect him to come in January and adapt to English football within hours is going to be tough. Juan Cuadrado showed how tough that can be and it is a tough window to bring in foreign players.
Without question Chelsea need another striker. If they are to climb up the table they need a centre-forward. Saido Berahino ticks a lot of boxes. He has played the lone striker role, he is English, he is available for the Champions League and he is the sort of player Chelsea would be looking at.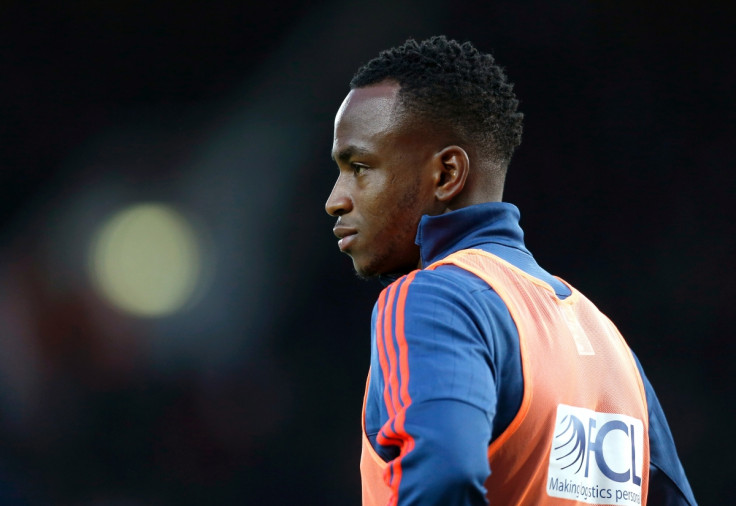 Leicester City's Jamie Vardy is another one. Obviously he is on fire at the moment. Is £30m ridiculous? He is 28 years of age and he's had a 12 brilliant months. I think £30m is realistic actually and if I was in control of that deal I would get it done. You get what you pay for and at the moment you're getting a goalscorer with pace who is at the top of his game. There is a risk because he is a big fish in a small pond and to step up and play Champions League football is a big ask, but he might be leading the line for England at the European Championships next summer.
I think Chelsea have to make a statement in the January transfer window. Whether they go with Berahino or Vardy, they need to do it. Their performances have been pretty tepid and obviously they are conceding goals. although it has been better recently. John Stones' name has been thrown around and that could be re-investigated. But a striker is a must and if Chelsea are serious then £30m is cheap if it is going to get you the goals that will take you up the table.