Premature babies who benefit from 'Kangaroo Mother Care' when they are at their most tiny and vulnerable are more likely to thrive when they grow up. As young adults, they are less impulsive, aggressive and hyperactive, and do better in school and in the office.
According to the World Health Organisation, pre-term births remain a global health concern, with 15 million babies being born too early every year – before 37 years weeks of pregnancy are completed. The related complications are the biggest killer of children under the age of five and 1m deaths have been reported in 2015. As for the infants who make it, long-term health issues as well as psychological, behavioural problems and learning disabilities are common.
Incubators can prevent complications following the birth, such as hypothermia and infection, but in many countries around the globe, these technologies are scarce, costly and unreliable.
This is why the Kangaroo Mother Care technique was invented, to try and replace them and make sure all premature babies get the same chances to survive and thrive in their later lives.
What is Kangaroo Mother Care?
The technique of Kangaroo Mother Care defined by the World Health Organisation involves a parent, usually the mother, becoming its baby's own 'incubator'. This means exclusive breast feeding as well as continuous skin-to-skin contact between parent and child. Very soon after the birth, the baby is nested in a "kangaroo" position on the parent's chest – hence the name given to the technique.
The short- and mid-term benefits of the technique on survival, neurodevelopment, breastfeeding, and the quality of mother–infant bonding were documented in a randomised controlled trial taking place in Colombia in 1993–1996.
A total 716 premature babies were followed-up and the scientists at the time found that the method was effective at avoiding the worse complications following birth. Babies survived and were in better health than those in a control group.
Benefits in adulthood
In the new research published in the journal Pediatrics, they explored whether young adults who had been premature babies could still draw benefits from Kangaroo Mother Care.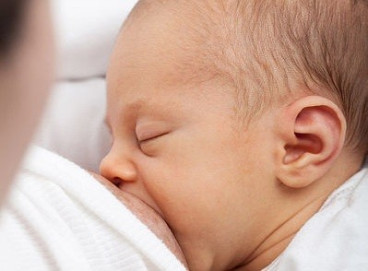 Over two years, between 2012 and 2014, 441 of the original trial participants were re-enrolled, and results for the 264 participants weighing less than 1.8kg at birth were analysed.
The scientists investigated in particular their health status and neurological, cognitive, and social functioning using a range of neuroimaging, neurophysiological, and behavioural tests.
The scientists looked at mortality and found that premature babies in the control group, who had not received Kangaroo care had a mortality rate 7.7% while babies who had been cared for with the technique had a mortality rate of 3.5%.
The benefits were also felt in other areas, as these individuals were found to have been raised in a more more protective and nurturing, and had less behavioural problems such as hyperactivity, aggressiveness, and deviant conducts as young adults. Brain scans also suggested that their brain volume was also larger.
The study thus confirms that 'kangaroo mothers' have the power to help their premature babies survive and thrive decades on.
The study was supported by the Government of Canada through Grand Challenges Canada's "Saving Brains" program, as well as Colombia's Administrative Department of Science, Technology and Innovation (COLCIENCIAS),