Banks don't give ordinary savers much these days. You're lucky to get 3% on anything what with the Bank of England's base rate wallowing at its all-time-low of 0.25%. Savers have to work harder and think differently.
Have you ever thought about investing in high-end London property? Because now you can, even as an everyday saver, and one company is promising returns of between 10% and 18% (subject to all the T&Cs, of course).
CapitalRise is a crowdfunding platform for investing in prime property. Launched in the summer of 2016, it is already onto its third project having paid out £20,000 in interest payments to investors. And you can become an investor with as little as £1,000.
"High net worth investors have been getting this kind of return for decades," said Alex Michelin, co-founder of CapitalRise and co-founder of the luxury property developer Finchatton, adding that the entry point in the past was at least a million pounds. "Now with the internet we're disrupting that old way of doing things."
The first project is at 14 Eaton Square in Belgravia. When the current refurbishment is finished, the £8.15m property will become a luxuriant three bedroom duplex home spanning 2,500 sq ft with its own private door, entrance hall and garden. The developer raised £1m for the refurbishment costs through CapitalRise in just eight days.
At 18 Grosvenor Square is the second project, a vast four-bedroom apartment which will serve as the opulent showhome for a multi-unit development by Finchatton next door at number 20. Another £1m was raised through CapitalRise for this in weeks.
And in just 71 hours, Finchatton raised the £1m it wanted to refinance through CapitalRise for a project in Knightsbridge forecast to be worth £106m when it launches in 2018. It will be a development of five Georgian-style townhouses spanning 6,000 sq ft each, called Knighton Place, with their own basement gyms and 24-hour concierge service.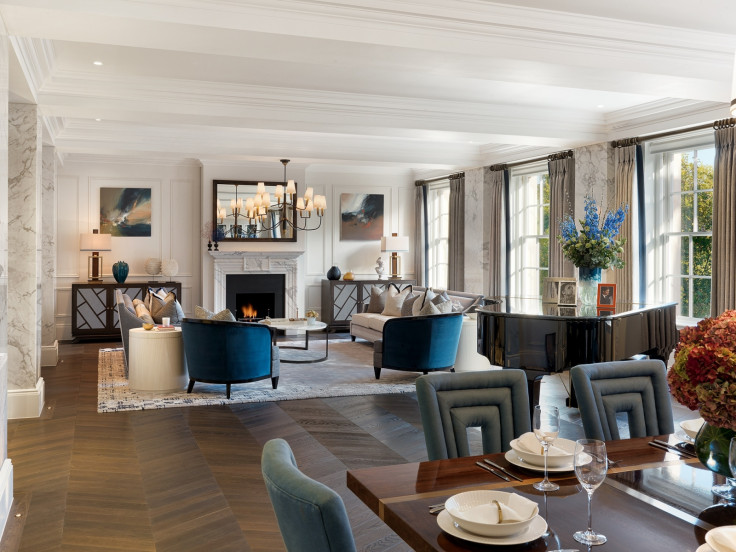 "We've got a number of projects in the pipeline," Michelin said. "Again, most of those are currently in London. We have one in The Strand, we have something in Piccadilly. Really fantastic institutional-grade investments that I think most of the everyday investors out there would love to have access to."
But is this really a good time to invest in the prime London property market? House prices are falling in some of the most expensive areas after a series of tax hikes on high-end and investment property, in particular the stamp duty hike on pricier homes. And uncertainty surrounding Brexit is only making things worse.
"Well I think London's a very resilient market," Michelin said. "It always is a good place to invest. It's like gold or government bonds. It has a great store of wealth. And our view is that currently with the weakness you're seeing a little bit in the market, it's the right time to invest.
"It's worse and more risky to be investing at the top of the market, which would have been a couple of years ago, because then prices will be falling. Prices have already fallen, and actually now is a good time to enter the market. It's a bit like the stock market; you don't want to buy in at the top, you want to buy in at the bottom, or at least close to it."