Prime London property prices set to stagnate for the next two years, says Savills
Savills says summer market after Brexit was was 'slow but certainly not moribund' for prime London property.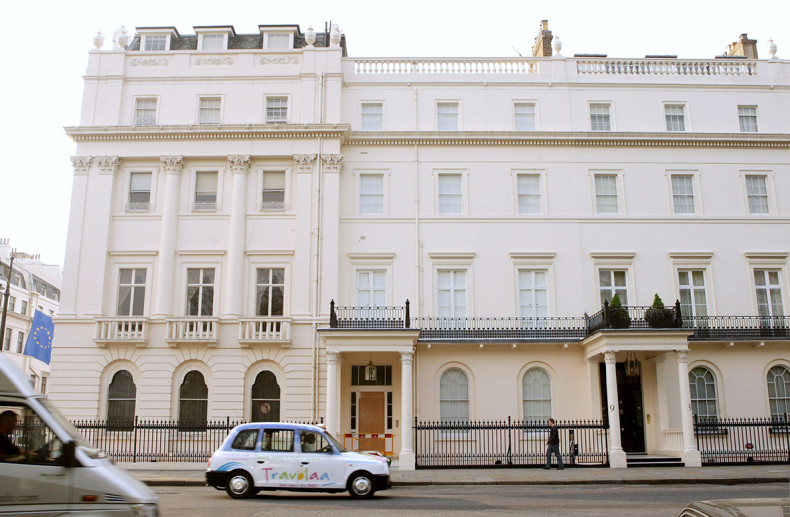 Property prices in London's prime markets will stagnate in 2017 and 2018, according to a forecast by Savills. The estate agent said there would be zero price growth in prime central London in both years, while the city's outer prime areas will see a 1% fall in the first year and zero in the next.
It will follow a 9% drop in prime central prices in 2016 and a 5% decline for other prime areas in London. The prime market has been hit by Brexit uncertainty and a series of tax rises, such as higher stamp duty for expensive and additional homes.
"The market will inevitably remain susceptible to fluctuations in buyer sentiment, but there is nothing to suggest the impact of the vote to leave will echo that of the global financial crisis," says Lucian Cook, Savills UK head of residential research. "The summer market was slow but certainly not moribund, and the currency advantage brought international buyers back into the market.
"We now need further small adjustments to bring buyers back to the table in greater numbers and early signs from the autumn market are that committed sellers have adjusted their prices by between 5 and 10%. The current situation is reminiscent of the 2002 to 2004 post-bull run period when a less significant financial shock combined with an uncertain geopolitical backdrop. Prices then fell a total of 10%."
Savills forecasts growth to return to prime markets in London. There will be an 8% increase in prime central London prices in 2019 and 6% in outer prime areas in the city, the firm said.
"Looking further ahead, we know the prime London markets have generally rebounded strongly after a period of adjustment," Cook said. "While the tax backdrop will continue to be factored into buying decisions, no other European city has the infrastructure to match London as a world city and global financial centre and this should underpin a return to trend levels of growth."