Google's Santa Tracker joins Norad's long tradition of helping keep tabs on Santa Claus as he delivers presents around the world.
As we near the big day, millions of children around the world will be keeping a close eye on the skies hoping to glimpse that most elusive of figures - Santa Claus.
Currently holed up in the North Pole, Father Christmas is getting ready for the busiest day of his year when he delivers presents to countries all around the world.
But there are now several ways available online and on your smartphone or tablet to keeps tabs on old St. Nicholas.
Norad's Santa Tracker
The North American Aerospace Defense Command (better known as Norad) has been helping children track Santa's movements since 1955. Back then the service was a phone line which children could call to get the latest on the big man's movements.
Today, the service is online and therefore available to anyone around the world. The Norad Santa Tracker now features games, films, music, and even a gift shop.
The tracker also gives you a countdown to when Santa is set to take flight with Rudolph and the rest of the reindeer.
Google's Santa Tracker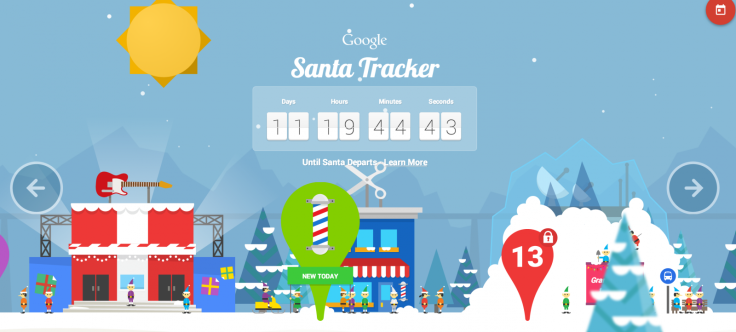 Google has also launched its Santa Tracker, offering new games, videos and other content every day this month until Christmas Eve when Father Christmas will begin his long journey.
As well as games and videos, Google is offering some educational content, including a geography game which challenges players to identify countries around the world.
Google says: "December may mean snow days in Denver, Colorado or beach days in Sydney, Australia, but in Santa's Village, it means the countdown to Santa's big night. Starting today, the elves are back on the clock in the North Pole - and throughout the month of December, you can join the elves as they unlock a new project or game each day in preparation for Santa's annual journey around the world."
Tracking Santa on your smartphone
Both Google and Norad offer all of the content from their online Santa Trackers through mobile apps for smartphones and tablets.
Here are the links to download the apps on different platforms so you can keep an eye on Santa wherever you are:
Norad Santa Tracker
Google Santa Tracker