How two Wired articles changed Donald Trump's name to 'Someone With Tiny Hands'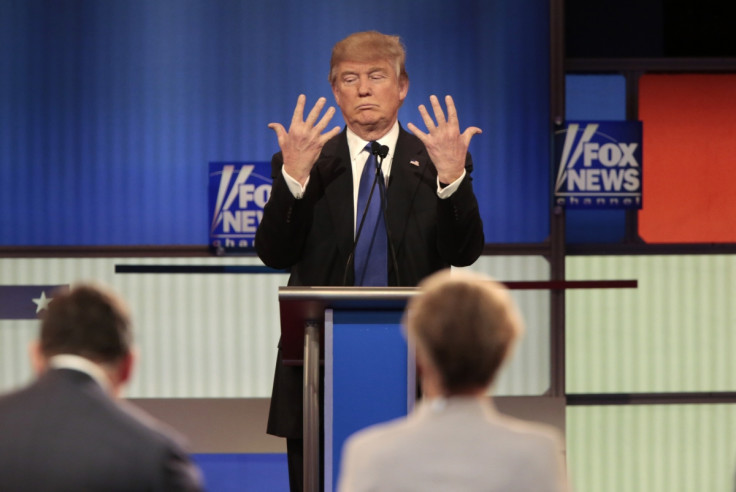 Newspapers and websites regularly issue corrections. Usually it is because they spelt a name incorrectly or got someone's age wrong. Sometimes they are much more serious offences and require a front page apology. But some, like the gem published by Wired on 9 March, are just plain weird.
It read, in full: "Due to an oversight involving a haphazardly-installed Chrome extension during the editing process, the name Donald Trump was erroneously replaced with the phrase 'Someone With Tiny Hands' when this story was originally published."
Beautiful, isn't it? For a whole day, presidential hopeful Donald Trump's name was changed at every mention to Someone With Tiny Hands. For context, Trump has famously defended the size of his hands, ever since he was described as a "short-fingered vulgarian" by Graydon Carter in Spy magazine in 1988.
And it gets better, because even after the correction was made and apology published, a second story on the Wired website carried the same 'error'. It has now been corrected, two days later. Both articles also included '#Someone With Tiny Hands' in their tags, used to help identify them to search engines and catalogue them on the Wired site.

The Chrome extension, which is called the Drumpfinator and automatically changes Trump's name to Someone With Tiny Hands every time he is mentioned on a web page, is the brainchild of internet prankster Dan Sinker and comedian John Oliver, who launched it on his TV show, Last Week Tonight.
The plugin is part of Oliver's 'Make Donald Drumpf Again' campaign, referring to Trump's original family name. Other plugins change Trump's name to 'your drunk uncle at Thanksgiving', or remove his name entirely.
Wired says the error was published on its site after a member of its art team worked on stories about Trump with the plugin installed on their internet browser. The site said: "Our production team thought the phrase was a meta-gag, and let it through. The story - or, to be fair, the correction we ran on it - delighted the internet."
© Copyright IBTimes 2023. All rights reserved.