From April 2018 the UK government will demand pornography websites operating in the UK to prove their users are over the age of 18 by installing age verification software, introduced in a bid to protect children from viewing potentially harmful content on the web.
It's a move that has been welcomed by child protection charities, but lambasted by cybersecurity experts who argue the collection of such personal data for validation purposes could be a disaster. What exactly are the upcoming rules and what do they mean for you?
What is going on?
On 17 July, the UK's digital minister Matt Hancock signed a commencement order for the Digital Economy Act 2017 which achieved Royal Assent in April.
It included the pledge to introduce a "new age verification process for accessing online pornography".
The Act will require catch-up TV and on-demand services to provide subtitles and audio descriptions on their programmes while also aiming to curb the spread of ticket touts who use bot technology to scoop up early tickets to then sell at inflated prices.
It's pornography that grabbed the attention of the public, however. Hancock did not elaborate on how individual ages would be verified but previous reports have indicated that credit cards details would likely be used as they are only legally issued to those over the age of 18.
"We have taken steps to implement the new age verification requirement for online pornography as part of our continuing work to make the internet safer," Hancock said in a statement to parliament. "The new scheme is complex and will not be fully in place until April 2018."
How will it work?
In reality, it remains unclear how the proposals will be implemented. The BBC has reported that non-compliant websites will face fines of up to £250,000 and risk being blacklisted by UK-based internet service providers (ISPs) which have the ability to restrict access.
The government said a regulator will be put in place to police the websites in question, currently touted as the British Board of Film Classification (BBFC). But even Hancock admitted in his statement that the situation is complex. As such, both plans and timescale remain vague.
The porn age verification checks will face a number of barriers – many of which will surface due to the fact the internet doesn't react well to being policed. Social media platforms such as Facebook and Snapchat – which often host adult content – could become a problem for regulators.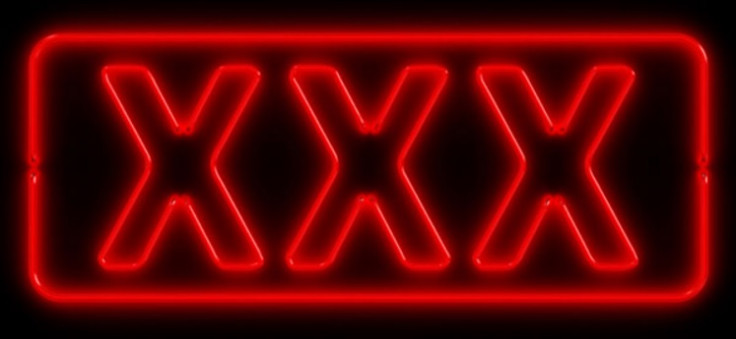 Who is in favour of the pornography crackdown?
Expectedly, children's charity chiefs and media bodies have broadly welcomed the upcoming changes. Many charities – such as the NSPCC – have long argued that hardcore pornography can have a detrimental impact on the future development of minors who view it.
In this instance an NSPCC spokesperson said the Digital Economy Act 2017 doesn't go far enough, saying that social networks should also be "required by law to give under-18s safe accounts with extra protections built in, so that children are kept as safe online".
On the day of the government announcement Will Gardner, chief executive of internet safety charity Childnet said: "Protecting children from exposure, including accidental exposure, to adult content is incredibly important, given the effect it can have on young people.
"Steps like this to help restrict access, alongside the provision of free parental controls and education, are key. It is essential to help parents and carers, as well as young people, be more aware of this risk and what they can do to prevent exposure."
What could go wrong?
Experts agree that children need to be protected online, however many believe the age verification checks on porn websites could have a number of unintended consequences, especially surrounding the collection of highly-sensitive personal data.
Jim Killock, the director of the Open Rights Group, said: "Age verification could lead to porn companies building databases of the UK's porn habits, which could be vulnerable to Ashley Madison style hacks."
Indeed, porn habits are valuable in the eyes of a hacker as they leave victims open to blackmail.
In the case of Ashley Madison, the once-popular, yet controversial, dating website, hackers accessed and leaked gigabytes of user information into the public domain back in 2015. The fallout has been long-lasting, resulting in reputational ruin, fines, the downfall of relationships and suicide.
While it's obvious that any leak of porn habits related to the Digital Economy Act is currently hypothetical, many experts are already tearing holes in the plans. Some say teens may steal parents' credit cards to access porn, others argue they will simply use VPN software online.
"Irrespective of your own personal views on pornography, making it unavailable to children must be a great idea but the UK government has come up with a methodology that is not particularly fit for purpose," security researcher Lee Munson told IBTimes UK.
"There is the question of how the government would ensure that all porn websites are carrying out the age-related checks in the first place," he continued. "Many of these types of content providers are based in weird and wonderful jurisdictions that allow them to act with a certain degree of impunity where local laws are concerned.
"The only course of action open to the UK government may be the blocking of some sites, something that would open a rather large can of worms labelled censorship."