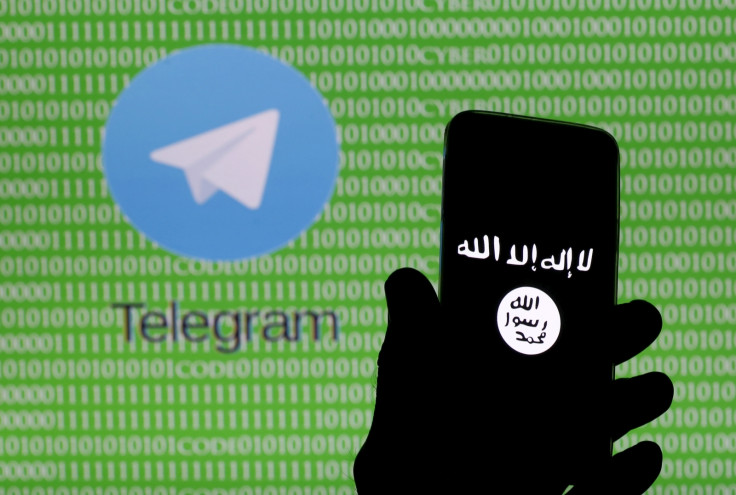 The co-founder of encrypted chat service Telegram has pledged to ramp up efforts to rid the platform of terrorist sympathisers and propagandists who use the app to communicate, mere days after the company faced a backlash in Indonesia for failing to tackle the issue.
Pavel Durov, the entrepreneur who helped launch the service back in 2013, said a new taskforce will be created to respond to the concerns of Indonesia's Ministry of Communications and Information Technology, who took action on Friday 14 July by partially blocking access to the website.
"This has to be done because there are many channels on this service that are full of radical and terrorist propaganda, hatred, ways to make bombs, how to carry out attacks, disturbing images, which are all in conflict with Indonesian law," the ministry said.
Intial restrictions were placed on Telegram's desktop version however ministry officials later threatened to fully block access to its smartphone app as well.
Responding to the ban threat on 16 July, Durov wrote on his Telegram channel: "We are forming a dedicated team of moderators with knowledge of Indonesian language and culture to be able to process reports of terrorist-related content more quickly and accurately."
The statement, titled 'Some thoughts on Indonesia', revealed that the co-founder was "unaware" of the takedown requests received from the Indonesian government until it was too late. He admitted his team knew of the complaints but were supposedly "unable to quickly process them".
Durov added: "Telegram is heavily encrypted and privacy orientated, but we're no friends of terrorists – in fact, every month we block thousands of Isis-related public channels.
"We're constantly striving to be more efficient at preventing terrorist propaganda.
"I am confident we can efficiently eradicate terrorist propaganda without disrupting the legitimate use of Telegram by millions of Indonesians. I will keep you updated."
The concerns stem amid a growing threat from Islamic State, or Isis, sympathisers and terrorists in Southeast Asia. Indonesian police have said suspected fighters claim they had previously used Telegram's services to communicate and, in some cases, receive "orders and directions".
In a previous investigation by IBTimes UK, Telegram was found to be hosting a wide variety of Isis-linked content - from weapon-making manuals to propaganda posters. Much more than a simple messaging app, it is used to host "channels" which are more akin to real-time chatrooms.
Used by more than 100 million users around the world, Telegram is one of several applications which uses strong encryption to shield conversations from prying eyes. Government and law enforcement have long-argued these services, often namechecking WhatsApp, help to aid terrorism.
The increase in strong encryption, known as end-to-end (E2E), has meant a number of the world's biggest technology and social media firms have been caught up in similar accusations. Google, Facebook and Twitter have each been forced to strengthen anti-terror policies in recent years.