In a bid to protect children, internet users in the UK will soon be forced to prove they are at least 18 years old before being allowed access to pornographic websites. The age verification proposal comes as part of the Digital Economy Act 2017 and will reportedly be in place by April next year.
Non-compliant sites hosting adult content could face hefty penalties of up to £250,000 or be blacklisted by internet service providers (ISPs), while reports indicate the verification will be based around credit card details as these are not issued to anyone under the age of 18.
The powers, which were pushed as part of the Conservative Party's 2017 manifesto, will reportedly apply to both free and commercial websites, and will even attempt to govern those hosted abroad.
A regulator – believed to be the British Board of Film Classification (BBFC) – will police the websites.
More details are set to be announced by the government on Monday 17 July, according to the BBC.
Digital Minister Matt Hancock said: "We are taking the next step to put in place the legal requirement for websites with adult content to ensure it is safely behind an age-verification control.
"All this means that while we can enjoy the freedom of the web, the UK will have the most robust internet child protection measures of any country in the world."
It remains to be seen how much push-back the proposals will receive from industry. In reality, social media companies such as Facebook or Snapchat will likely cause significant problems for regulators, as pornography remains prevalent there despite not being classified as adult content.
The plan is broadly supported by charities such as the NSPCC, which claims online porn can damage a child's future development. One study released in 2016 claimed that online porn had been watched by 65% of 15 to 16-year-olds and 48% of 11 to 16-year-olds in the UK.
The NSPCC has long called for age checks to remain a "priority".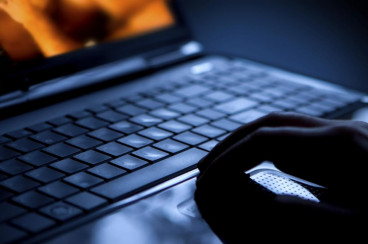 Dr Julia Fossi, a senior analyst at the charity's child safety online team, said back in 2015: "We all understand the importance of keeping children safe in the offline world.
"The same must apply in the online world."
In the wake of the fresh news, Will Gardner, chief executive of the internet safety group Childnet, said: "Protecting children from exposure, including accidental exposure, to adult content is incredibly important, given the effect it can have on young people.
"Steps like this to help restrict access, alongside the provision of free parental controls and education, are key. It is essential to help parents and carers, as well as young people, be more aware of this risk and what they can do to prevent exposure."
Not everyone was impressed with the age verification plan.
Jim Killock, director of the UK's Open Rights Group, warned in a statement: "Age verification could lead to porn companies building databases of the UK's porn habits, which could be vulnerable to Ashley Madison style hacks.
"The government has repeatedly refused to ensure that there is a legal duty for age verification providers to protect the privacy of web users. There is also nothing to ensure a free and fair market for age verification.
"Age verification risks failure as it attempts to fix a social problem with technology.
"In their recent manifestos, all three main political parties called for compulsory sex and relationship education in schools. Sex education would genuinely protect young people, as it would give them information and context."
The Digital Economy Act received royal assent on 27 April this year. It includes plans to provide better broadband connectivity across the UK, enhance online infrastructure and enact "protections for citizens from spam email and nuisance calls and protect children from online pornography"