HP boss Meg Whitman has denied rumours that her company will be broken up, after the PC manufacturer reported a 16 percent dip in first quarter profits.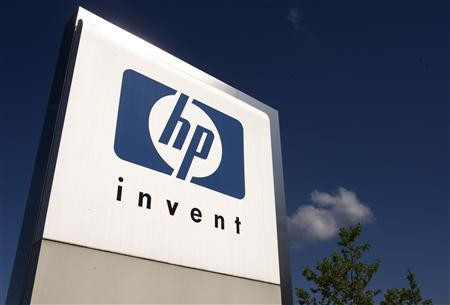 "We have no plans to break up the company, and I have said many times we are better and stronger together," Whitman said during an earnings call after its latest results were announced.
"We have a really great set of assets, and we are going to drive better performance. And importantly, customers want this company together. We heard that loud and clear in August 2011."
This is when ex-HP CEO Leo Apotheker bought UK software company Autonomy for $10.4bn, a purchase which lead to HP underwriting $8.8bn in the summer of 2012 after accusing the company of fraudulent accounting.
Whitman's comments reject speculation earlier this month, which claimed "people familiar with the matter" had said that HP was looking to break itself up to retain value for shareholders.
Despite the fall in revenue and profit compared to last year, Whitman is optimistic of a successful 2013 for HP, citing new innovations due in the coming quarters and adding that "the future is convergence."
The California-based company recorded a profit of $28.4bn (£18.6bn) for the quarter, down 16 percent compared to the same period last year, while revenue was down six percent to $1.2bn; despite this, the company posted earnings per share of 82 cents, beating even the most optimistic forecast of 71 cents.
A 14 percent fall in laptop sales was responsible for much of the fall in profits, contributing to a 13 percent drop in overall consumer profit, although desktop PC sales rose by 10 percent.
"The patient showed some improvement"
Whitman said: "The patient showed some improvement. While there's still a lot of work to do to generate the kind of growth we want to see, our turnaround is starting to gain traction as a result of the actions we took in 2012 to lay the foundations for HP's future."
The CEO, who took up her role in September 2011, added: "I feel good about the rest of the year. We'll be bringing a number of new programs and disruptive innovations to market in the coming quarters, and we expect the benefits from our restructuring will accelerate through fiscal 2013."
These new programs and innovations are thought to refer to HP's upcoming Project Moonshot, which are low-powered servers developed for large scale computer networks. Whitman said after the Q1 results were revealed that the first servers would go on sale next quarter.
Designed for use in enormous data centres like those used by Google and Facebook, Project Moonshot servers use low-power alternatives to Intel's Xeon processors, namely the Intel Atom processor, which has previously been used in cheap, low-power netbooks.
"We expect this to truly revolutionise the economics of the data centre with an entirely new category of server that consumes up to 89 percent less energy, 94 percent less space and 63 percent less cost than a traditional x86 server environment," Whitman said.
Having lost 66 percent of its value over the last three years, HP's share price rose by five percent to $18 in after-hours trading, having reached $17.10 in regular hours.