Along with the 8X, HTC also used its New York media event this week to announce the Windows Phone 8S, a 4in smartphone with a 1GHz dual-core processor and the running Windows Phone 8 operating system.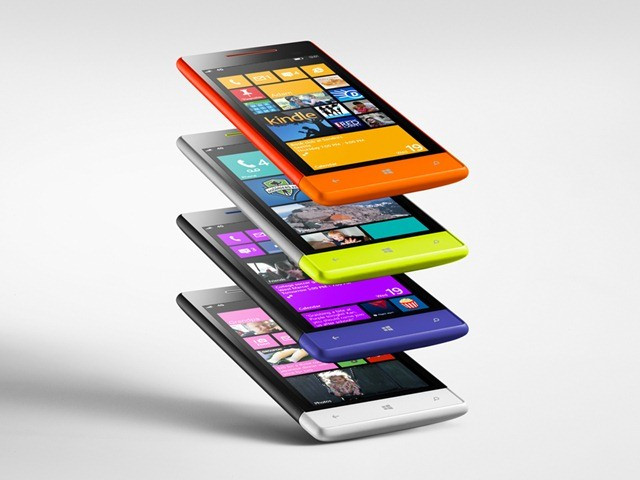 The HTC Windows Phone 8S will sit directly below the flagship 8X and as a result has a slightly smaller screen (4in compared to 4.3 on the 8X), slower processor and half the amount of RAM (512MB as opposed to 1GB in its bigger brother).
As with the larger 8X, the HTC 8S has a brightly coloured design which reflects the Windows Phone 8 operating system, and it can be had in red, blue, grey and a colour HTC is calling 'Domino'.
The 8S also gets Beats Audio and, although it is missing the extra amplifier of the 8X, it does get the software enhancements that claim to improve the quality of your music - although it can of course be turned off if you prefer.
Comparisons will no doubt be made between HTC and Nokia, as both manufacturers have this month announced a pair of brightly coloured Windows Phone 8 devices, with one flagship and one slightly smaller, less powerful and more affordable model.
HTC has opted not to give the 8S a front-facing camera, but there is thankfully a 5-megapixel rear camera that can shoot video at 720p HD.
While the 8X has to make do with the 16GB of internal storage it is produced with, the 8S has a microSD card slot, so the small 4GB of included memory can be increased by up to 32GB.
Both phones have microSIM card slots and neither offer a removable battery, so we hope battery life is good enough to get us through at least a full day.
Weighing 137g, the 8S is slightly heavier than the 130g 8X, despite offering a smaller screen.
As for price and availability, all HTC is saying for now is that Windows Phone 8 will be launched at the end of October and the two smartphones will go on sale in early November through 150 networks in 50 countries.