HTC is to make a product announcement this afternoon, and while the company hasn't officially said what will be revealed, numerous leaks over the past days and weeks have painted an accurate picture of what's in store.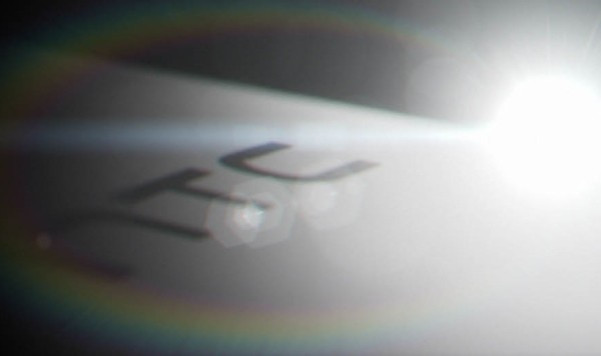 We are expecting HTC to announce a new flagship Android smartphone to replace the One X. Originally dubbed the M7, most sources now expect it to be called simple the HTC One.
If the leaks are true, then we'll be seeing a device with a 4.7in display, full HD 1080 x 1920 resolution and an enormous pixel density of 469 per inch, putting the iPhone 5 (326ppi) well and truly to shame.
Several leaked images claiming to be of the One show a metallic chassis with rounded corners, a front facing camera in the top right, and the rest of the front dominated by that screen.
Inside, the One is thought to be powered by a Qualcomm Snapdragon quad-core processor clocked at 1.7GHz and backed up with 2GB of RAM. There will 32GB of flash storage, but we don't know yet if this will be expandable via a microSD card slot.
A lot of fuss has been made about the rear camera, which has been dubbed 'Ultrapixel' We're not sure what this refers to - maybe it is HTC's own take on Nokia's PureView brand, used to describe advanced camera tech.
Away from the Ultrapixel branding, we're expecting to see a 13-megapixel camera on the back of the One, and a sensor around two megapixels on the front.
The HTC One will run Android 4.1 Jelly Bean, and we're expecting to see the company update its Sense user interface to version 5.0.
Just a day before the event HTC posted a photo to Instagram showing a number of devices laid out on a table and each covered by cloth. This suggests that we might be seeing a number of new devices announced today other than the One, and some commentators think a tablet could be hiding beneath one of the covers.
Ubuntu, the computer operating system, also has a timer on its website counting down to 3pm London time - the same time HTC's event starts - with the tagline 'Tick, tock, tablet time!', suggesting an Ubuntu tablet is coming.
Could the mystery device hidden under cloth be a HTC tablet? Could it be running Ubuntu? Or is this just a big coincidence and that's actually two phones next to each other?
All - and no doubt the One/M7 - will be revealed from 3pm onwards, so stay here as we are at the event and will be live-blogging throughout.