It is all but confirmed that HTC's large-screen One Max will come with a fingerprint scanner on its rear case.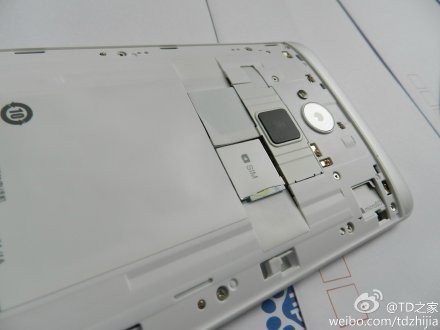 Reports that HTC is planning a large-screen version of its award-winning One smartphone are nothing new, leaked images today give even more credence to the rumour that like the iPhone 5s, the One Max will feature a fingerprint scanner.
Unlike Apple's latest smartphone however the fingerprint scanner on the HTC One Max will appear on the rear of the phone, meaning you'll likely use your forefinger on the sensor rather than your thumb.
We first saw that fingerprint scanner last month, when a photo was leaked on Sina Weibo, described as a Chinese hybrid of Twitter and Facebook showing the fingerprint reader located just below the camera aperture.
The latest pictures however show the device, which is set to challenge the Galaxy Note 3 and Xperia Z Ultra, with its back cover removed and clealy showing the fingerprint sensor sitting between the SIM card slot and the camera lens.
Removable cover
There have been further leaked images which have come from US carrier Verizon, with the network's logo seen in the leaked pictures. According to poster Jeremy Kessous on Android Central forums, a friend of his who works for Verizon sent him the images, confirming that the back does have a fingerprint sensor and that the back is removable.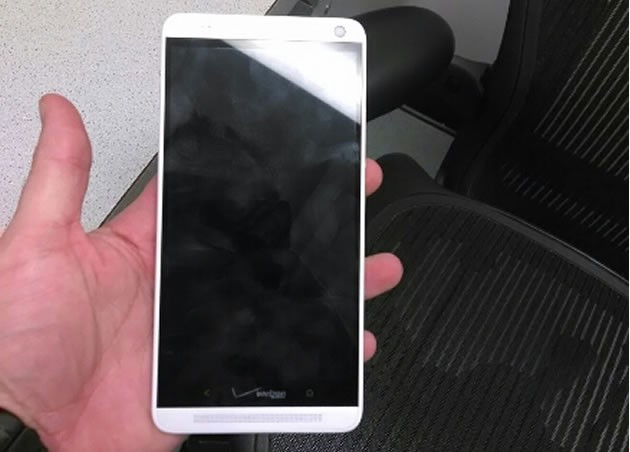 HTC has not officially confirmed the existence of the HTC One Max yet, but with the increase of leaked images in recent weeks, it seems highly likely that HTC will launch the new 'phablet' in the coming weeks, with some predicting the launch date as 15 October.
HTC last week officially confirmed the company's first ever quarterly loss since the company went public over a decade ago, reflecting the struggle it is facing to remain a viable entity in the smartphone world.
This year the company has launched the One along with the One Mini with the One Max set to round out the range of well-received and highly desirable smartphones - however this alone may not be enough to save the company.