The HTC One X, which we first saw at Mobile World Congress 2012, is going on sale in the UK this Thursday, April 5 and for those of you thinking of buying one, we've rounded-up reviews from across the web to help you decide if this quad-core phone is for you.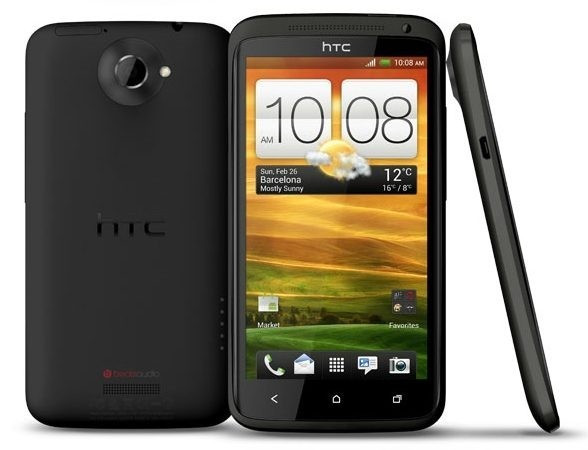 The HTC One X is the flagship phone from HTC and is the first quad-core smartphone to come to market, soon to be followed by the ZTE Era, Huawei Ascend D Quad and probably the Samsung Galaxy S3.
As well as that extra processing power that the four-core CPU of the Tegra 3 SoC gives you, Nvidia has also included a companion core to help boost battery efficiency by taking care of the less intensive tasks.
The HTC One X comes in two colours, white and grey, features Beats Audio technology and has 32GB of internal storage - which, like the Apple iPhone, is not expandable. The One X has an 8 megapixel camera on the rear and features a huge 4.7in, 720 x 1280 screen.
Looking at the early reviews of the HTC One X, the consensus seems to be that the HD display on the Android smartphone is among the best ever seen. It has near-perfect viewing angles, almost Retina Display-like pixel density and HTC has managed to cram an SLCD screen into a slim 8.9mm body.
Then HTC One X comes with Android 4.0 (Ice Cream Sandwich) which has been overlayed with the latest version of HTC's own Sense UI. While HTC Sense 4.0 is still an irritation for many, it is getting better.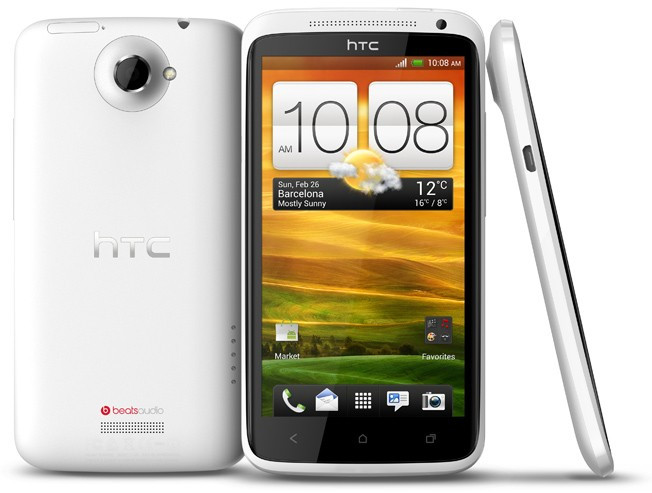 On the downside however, many reviewers are reporting less-than-expected battery life which is a shame, as the Tegra 3 4-plus-1 configuration was expected to give this a boost.
However overall, the reaction has been positive to HTC's monster new phone and if you are thinking of getting one later this week, then we've put together a buyers' guide for UK customers which details the best deals available once the phone goes on sale on 5 April.
Review of Reviews:
Myriam Joire from Engadget
"There's absolutely no doubt that the One X is a masterpiece of an Android device: it obliterates pretty much all of its competitors by giving even the mighty Galaxy Nexus a run for its money. HTC's really crafted something special here, with a brilliant combination of branding, industrial design and user experience. Still it's not all rainbows and glitter. Battery life is by far our biggest concern and we really hope that HTC addresses this head-on with future software updates."
Ed Chester from TrustedReviews
"The HTC One X is a superb Android smartphone that packs in just about every key feature you can think off. The HD screen is the best we've ever seen, its quad core processor is mighty fast, its camera impressive and its design is reasonably smart. However, a few ergonomics and design issues just take the edge off enough to leave us a tiny bit disappointed. Nonetheless, it's currently one of if not the best smartphones on the market."
Chris Ziegler from The Verge
"The One X's display is, without a hint of hyperbole, the best I've ever seen on a phone. Full stop. Seriously, I'm struggling to find fault with it in any way: it's got a near-perfect 180 degree viewing angle and perhaps the most accurate colour reproduction and colour temperature available.
I think Sense can do better, but there's still a lot to be optimistic about. Looking back on Sense 3.0 and 3.5, Sense 4.0 is a big step in the right direction, and HTC's new commitment to bootloader unlocking through the HTCdev program means that intrepid owners who feel as strongly about the user experience as I do should expect to see replacement ROMs from the community in short order. Just give me a One X running something closer to stock Android 4.0, HTC, and I believe you've got the best smartphone ever made."
Chris Hall from Pocket-lint
HTC's attention to detail in design has created a device that looks great as well as being practical to use. Yes, it's large, but it works as a large device and the display is fantastic. We had prepared ourselves to find that HTC Sense was too oppressive. Yes, HTC have played with Android at every level and there may be some things you don't like, but it does now feel like a lighter touch. It's definitely HTC, but we've spent more time appreciating the additions, rather than berating the flaws.
The HTC One X is an excellent and fitting flagship handset. It's a great smartphone to live with: a cleaner, fresher HTC experience, packed into a device with the power to impress and a design that will turn heads."
Gareth Beavis from TechRadar
Essentially, this is EXACTLY the kind of phone we want to see at the top end of its range if it wants to stay relevant in the smartphone business. Fusing top level CPU power with a beautiful screen (and a whopping one at that) and really thinking about how it wants to strip back its skin on top of the latest version of Android without compromising its identity.
­­­ The battery life is such a shame here - there are other niggles, like the fact the touchscreen doesn't always wake up as soon as you unlock the phone, or the fact it can get a little slow when bunch of apps are open, but we could have looked past them as they're highly intermittent problems. But for a phone that's touted as coming with a 'Battery Saver Core' we can't understand why it's so heavy on the power drain when in use."