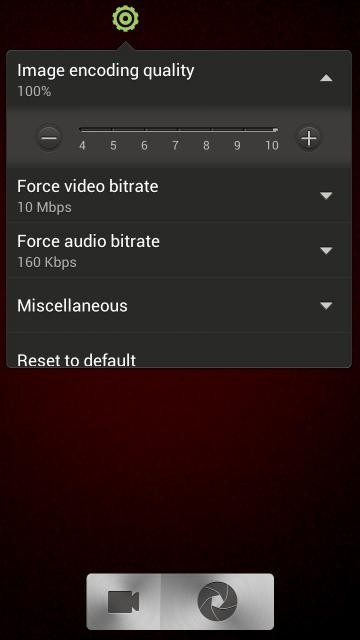 The HTC One X gets a modded camera APK based on the stock Sense 4.5 camera, courtesy a XDA recognised contributor lyapota. The developer claims that there are no major changes in regard to its user interface, while there are several under the hood improvements.
The camera mod brings several new options for HTC camera application, according to XDA Developers' forum. The enhancements include settings control that reportedly features image encoding quality set compression level and settings list which includes force audio quality as well as video quality. The mod also features enhanced image adjustments, enabled scenes option for front camera and enhanced camera option such as auto enhance.
The developer has posted change logs on the official thread at XDA Developers' forum. With the latest version 6.0 NewLife developer claims that the bloatware autofocus and continuous autofocus options have been removed. The auto enhance option had been disabled while testing on its stability.
In version 5.0 final change log, the enhanced camera option such as auto enhance option has been added, in addition to auto delete Camera.odex in order to install script to enable easy installation to Odexed ROMs.
According to the forum, users have to short press VolKey Up button to start or stop video recording, short press VolKey Down button to capture picture, Long press VolKey Up to zoom in and long press VolKey Down to zoom out.
In recent months, several mobile devices have been getting camera mod that adds enhancements to the camera. Apart from HTC One X, in June Samsung Galaxy S3 received the Superfine mod that upgrades the device's camera. The mod increases 1080p full HD video recording to 30 Mbit in superfine mod. There is a 24 Mbit fine mode and 19 Mbit normal 1080p mod along with a 19 Mbit superfine 720p mode as well as 15 Mbit fine and 10 Mbit normal modes. All the modes reportedly utilise 192 kbit audio recording.
The mod allows users to capture pictures even while on a live call and use the volume up/down buttons to capture pictures while recording a video.