The future for HTC seems bleak as the company posted its worst monthly revenue figures in three years, despite launching its most high profile smartphone ever.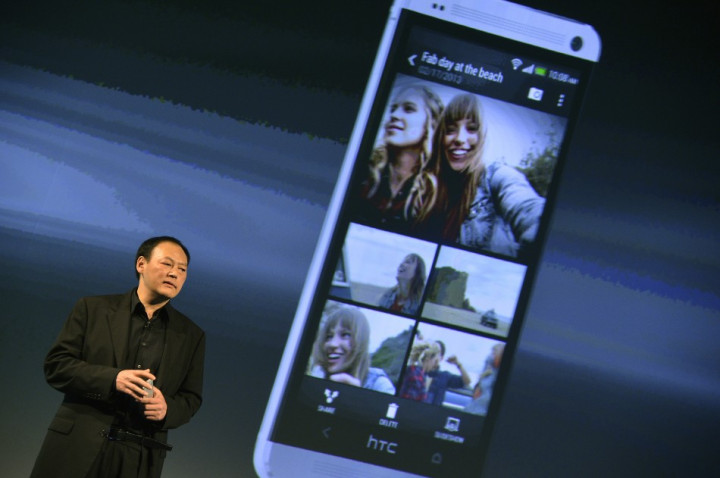 Peter Chou took to the stage at the London launch of the HTC One a couple of weeks ago and did a good impression of a CEO of a company which knew what it was doing and had everything in place to take advantage of the on-going smartphone boom.
However Chou's bravado was glossing over the company's worst monthly sales figures in three years, which were reported on Wednesday. HTC's revenue dropped almost 44 percent compared to this time last year, to just 11.37 billion Taiwan dollars (£250m).
This was despite February seeing the celebration of Chinese New Year which is typically a bumper sales period in some of HTC's most important markets.
In January 2010, before sales of its own-brand Android-based smartphones took off, HTC posted monthly revenue of NT$11.12bn, meaning the company is back to where it was before the global explosion of smartphones.
The company has been in serious decline since the middle of 2011 when its monthly revenue was consistently above NT$45bn. Despite the smartphone market growing enormously since then, HTC has been unable to capitalise on its early successes.
Drop
Last November it reported an 80 percent drop in profits, while February saw its quarterly profits crash over 90 percent compared to the previous year.
The company launched the HTC One to huge fanfare last month, choosing to hold its own media events prior to Mobile World Congress in Barcelona. The company also seems to be pushing the brand more this year, with the HTC One logo seen prominently during Champions League matches in recent months.
The company has chosen to focus solely on smartphones, eschewing the lower-price market for feature phones entirely. While this means HTC's average selling price of its handsets is second only to Apple, the company is simply not selling enough of them.
The HTC One will be up against stiff competition at the high-end of the market in 2013, including the Sony Xperia Z and ZTE Grand S. However its most formidable competition will come from phones yet to be unveiled.
Samsung will unveil the Galaxy S4 at a media event in New York next week while Apple is likely to unveil the iPhone 5 successor later in the year.
HTC won the gong for best smartphone at Mobile World Congress 2013, but awards like this will be little comfort to shareholders or Peter Chou if sales and revenue continue their perilous slump over the coming months.
HTC shares on the Taiwanese Stock Exchange closed down 6.4 percent at close on Wednesday.