HTC like to associate bizarre names with their smartphones; from their Gingerbread operating system - soon to be replaced by Ice Cream Sandwich - to their Snapdragon processors, while the handset names range from Desire and Sensation to Envy and Rhyme.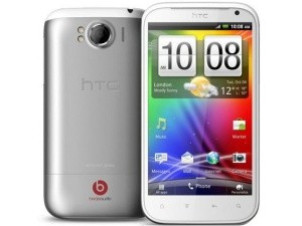 Next up on the list of improbable-names-to-give-a-smartphone is Runnymead. According to PocketNow, HTC is set to launch its newest handset, but the brilliantly irrelevant name will be changed from Runnymead to Sensation XL, despite many predicting HTC Bass to be the retail name given to Runnymead.
The Sensation XL was supposedly spotted in a video posted by Engadget packing the increasingly popular Beats Audio technology, and a 4.7 inch screen. Little is known for sure, but the Sensation XL is tipped to have the same internal components as the HTC Sensation XE, which would explain the name change from Runnymead.
HTC is set to hold an event in London on October 9 and there's a good chance that the Sensation XL will be revealed there.