Huawei has laid down a marker to other manufacturers, launching what it calls the world's fastest smartphone, the Ascend P2, which it hopes will help it to become one of the most recognised brands in the world.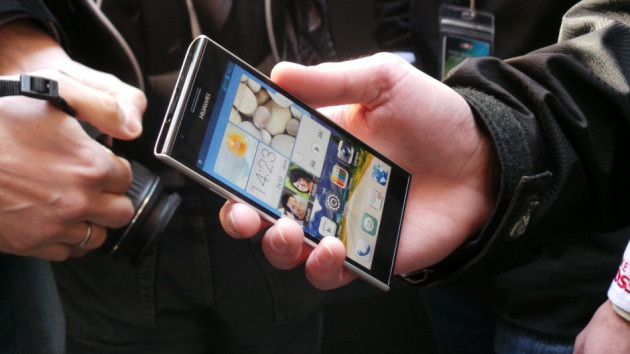 The last 12 months have been hugley important for Huawei and Chinese smartphone manufacturers in general. In the final three months of 2012, Huawei became the third biggest smartphone brand in the world.
In 2013 it is planning to consolidate that position, as well as trying to get closer to the two big players in the market, Samsung and Apple.
At Mobile World Congress in Barcelona on Sunday 24 February, the company laid down a marker for its competition, saying "today is the day that Huawei really grows up".
Amy Lou, global brand director of Huawei Devices, said the company's aim was to make the brand "as familiar as any you see this week in Barcelona".
Its latest attempt to do this is the Huawei Ascend P2, the company's latest smartphone and part of its Fashion series. The company is calling this the "fastest smartphone in the world" and at its press conference, it chose to play up the hardware features of the new phone over anything else.
This is something manufacturers like HTC and Samsung have moved away from with recent high profile launches, focusing more on the experience of using the phone than purely on specs.
Features
The Ascend P2 features a high-resolution 4.7in screen, with in-cell technology similar to the iPhone 5. It also features a 13-megapixel sensor on its rear camera which is also similar to those seen recently on high-end phones from Sony and ZTE.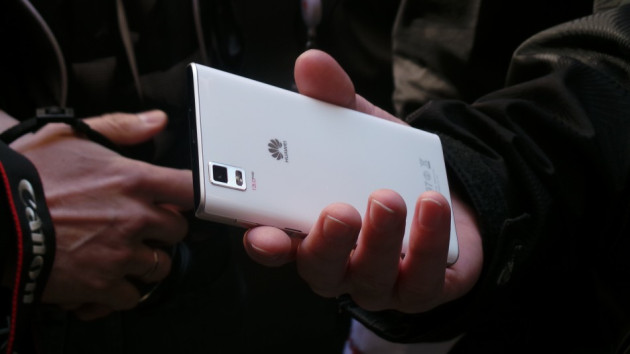 The Android smartphone will come with superfast LTE, supporting speeds up to 150Mbps, though finding a network to support that speed will be difficult.
Having played up the hardware, Richard Yu, CEO of Huawei Consumer Business Group, also spoke about how the company wanted to put emotion back into the phone and to do that it has created a customised user interface, called Emotion UI.
Yu believes the pure Android interface is too complicated for most people and so Huawei has created a custom look for the phone, giving users up to 100 themes to choose from.
Yu interestingly referenced Apple when talking about creating a simple user experience, but said that it was not enough to match Apple, they needed to surpass them.
The Ascend P2 will launch globally in the second quarter of 2013, costing €399 (£350) SIM free.
Manufacturer
Huawei has been around for 10 years as a consumer device manufacturer, but until recently it had focused solely on producing white label smartphones for other companies. Huawei is now transitioning quickly to become a global smartphone brand.
While it has a huge user base within China, it is the US and Europe where the company is looking to make significant inroads.
More than just the launch of a new smartphone, Mobile World Congress this year represents Huawei's unveiling as a major smartphone brand. It unveiled a new slogan - Make it possible - with Huawei hoping it can make itself a permanent member of the global smartphone top table.
Will it mount a serious challenge to Samsung or Apple? Only the market can decide.