Violent clashes flared between Donald Trump supporters and their opponents in cities around the US. The so-called "March 4 Trump" rallies backing the US president were organised for Saturday (4 March) and were met by anti-Trump protestors who turned out in their hundreds.
Video footage of brawls shows smoke bombs being hurled at the crowd and one man pepper-sprayed a group caught up in the skirmish.
In Berkeley, California, several fights erupted with many people needing medical treatment for cuts and bruises. Counter protestors threw eggs and burned the American flag. Police arrested 10 people after opponents clashed, leaving seven people injured.
Police reported that six people were arrested on rioting charges in St Paul, Minnesota, after being accused of lighting fireworks inside the Minnesota state capitol, according to the Toronto Sun. Around 400 attended the rally, with around 50 anti-Trump protestors.
Chelsea Thomas, an accountant from Thornton, Colorado, attended the March 4 Trump rally in Denver. She said: "It's nice to be surrounded by people who share your morals and opinions," as she and her son walked around with a Trump flag.
Many in the crowd held American flags or wore red, white and blue and held signs with messages which read "Veterans before Refugees".
Demonstrators carried placards with life-size cardboard cutouts of Trump and brandished "Deplorables for Trump" signs.
There were four arrests in Washington, with KOMO-TV reporting that demonstrators assaulted a police officer.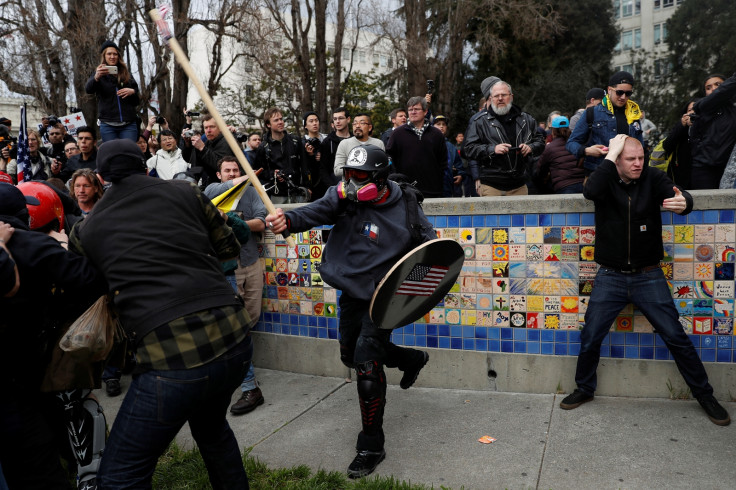 In Ohio, Trump supporter Margaret Howe, said she feared civil insurrection.
"We did not want to have something like this happen," she said, adding, "We came out today because Trump deserves to see he still has people for him. It's just all sad."
Demonstrators against Trump were separated from the pro-Trump supporters by police tape. They shouted: "No Trump. No KKK. No fascist USA," and held signs with messages like, "Your vote was a hate crime."