The controversies surrounding Jeff Sessions, Trump's US attorney general who made KKK jokes
His career has been dogged by allegations of racism and bigotry.
The spotlight is on Attorney General Jeff Sessions once again after the US Government confirmed he met Russia's ambassador twice during Donald Trump's presidential campaign.
Under oath in his January hearing, Sessions said he had made no contact with Russian officials during the President's successful battle for the White House.
Senior members of the Democratic party have called for Sessions to resign – but this isn't the first controversy to have surrounded the top law enforcement officer.
The first sitting senator to endorse Trump, Sessions is anti-immigration, anti-abortion and a climate change sceptic.
Since the 1980s, his career has been dogged by allegations of racism and bigotry. In 1986, Ronald Reagan nominated Sessions, then a US district attorney, to a federal judgeship – which he was denied by the Senate committee because of his alleged history of racially hostile remarks.
Racial slur
In November 1981, Sessions – who was a Republican party official and federal prosecutor at the time – was accused of calling a black official in Alabama the "n-word", according to The Guardian. He denied saying the remark during a Senate hearing on his nomination by Reagan for a federal judgeship.
Sessions claimed there was no black official in the state at the time, but Douglas Wicks became the first African-American to be elected to the Mobile County Commission in 1980 – the year before Sessions allegedly made the racist comment.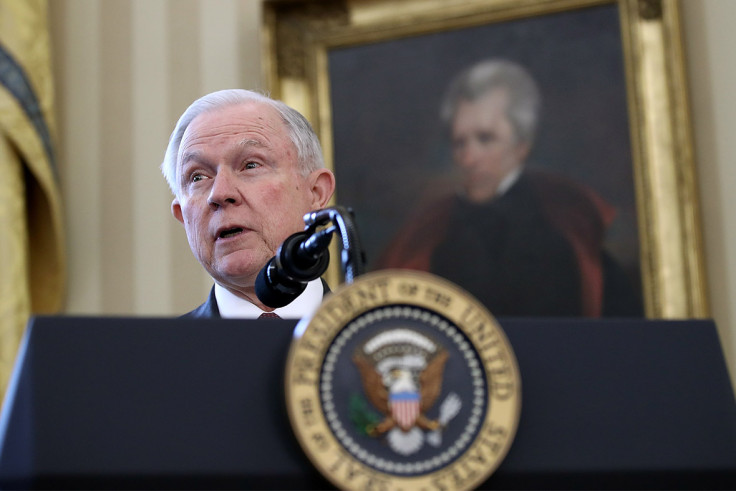 "Un-American" ACLU
In testimony before Congress in 1986, Sessions was criticised for referring to the American Civil Liberties Union (ACLU) and the National Association for the Advancement of Colored People )(NAACP) as "un-American" for "trying to force civil rights down the throats of people".
Ku Klux Klan joke
At the same hearing, lawmakers also heard how Sessions had made a joke about the Ku Klux Klan. "I thought those guys [the Ku Klux Klan] were OK until I learned they smoked pot," he said. He had made the joke in the midst of an investigation into the 1981 murder of Michael Donald, an African-American man, who was beaten and killed by KKK members in Alabama.
Thomas Figures, an assistant US Attorney who worked under Sessions in Mobile, testified Sessions has referred to him as "boy" on several occasions and had once cautioned him to "be careful what you say to white folks".
Sessions denied to the committee ever having called the lawyer "boy", but said he had told him to be cautious about what he said to "folks".
Groping scandal
After a tape emerged in October 2016 of Trump bragging about grabbing women "by the pussy" – which the president-elect swiftly dismissed as "locker-room" talk – Trump supporters went to great lengths to dismiss his comments. Speaking to the Weekly Standard, Sessions said he didn't "know what it meant" when Trump said he could grope a woman's genitals because he was famous.
"I don't characterise that as sexual assault," said Sessions. "I think that's a stretch. I don't know what he meant." Sessions changed his mind in his January hearing, stating that grabbing a woman by her genitals was "clearly" assault.
Guantanamo
Sessions has challenged calls to close the prison at Guantanamo Bay and has questioned whether terrorism suspects have the right to be tried in civilian courts. During his confirmation hearing in January, he said the prison "fits the purpose" of detaining prisoners "marvellously well" and added it is a "safe place".
© Copyright IBTimes 2023. All rights reserved.