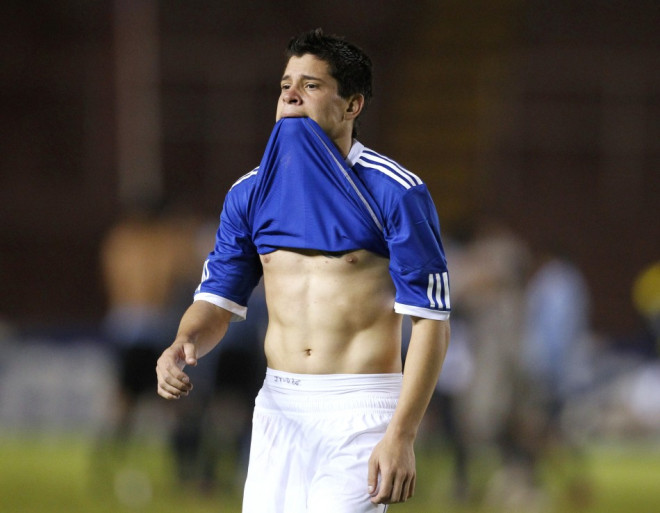 Liverpool, Arsenal and Chelsea have received a huge boost in their pursuit of Juan Manuel Iturbe after Verona admitted they can not ensure that the youngster will stay at the Serie A club next season, according to reports.
The 20-year-old Porto attacking midfielder, currently on loan at Hellas Verona, is one of the most promising young talents in world football at the moment, his impressive performances catching the eye of Europe's top clubs.
Aware of the great interest aroused, according to talkSport, Verona's director general Giovanni Gardini believes he could move - but only after completing a permanent move to the Serie A club.
"Will Iturbe continue in Verona? I do not know. He is a great player who I admire a lot and I would like [him] to continue, but the big European clubs are not blind," Gardini told Italian TV station Telenuovo.
"First we will complete the deal and then we will see what will be best for everyone."
Last month, it was reported that Porto could be considering selling the youngster on a permanent basis and would ask for a fee of about €15m.
Iturbe is also one of Inter Milan's top summer transfer priorities – Real Madrid, Juventus and Roma have all made enquiries over his availability in recent months, while the Premier League's top teams have a keen interest in the player.
However, according to Sky, at the moment Inter are leading the chase and are hopeful of beating their rivals to land the Argentine-born youngster, as he recently said "it [Inter] is a great team and it would be important for my career, but for that I have to keep doing the things well here [Verona].
"I am very happy, very focused on my team and I would stay in Italy all my life."
Iturbe, who has already been compared to Barcelona forward Lionel Messi, has managed six goals and five assists in 31 appearances thus far.