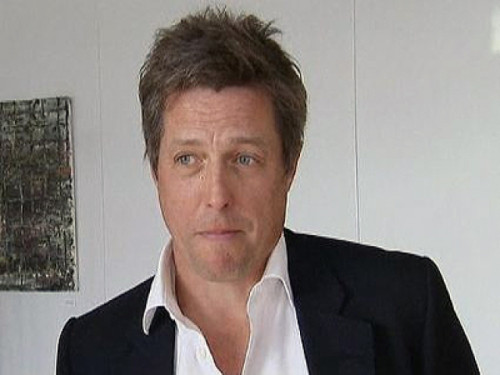 Hollywood star Hugh Grant has reportedly fathered a third lovechild.
According to the Sun, the Notting Hill actor allegedly welcomed a baby boy into the world in September 2012 following a brief fling with Swedish TV producer Anna Elisabet Eberstein - just a few months before his long-term girlfiend gave birth.
Claims about the secret baby emerged recently after it was re-registered in December with the father's name listed as Hugh John Mungo Grant. Paternity details were kept blank on the originally certificate.
"They [Eberstein and Tinglan Hong] were pregnant with Hugh's children at the same time. It's an unusual ­arrangement," a source told the Sun.
"Anna is being supported by Hugh all the way. She lives in a very ­comfortable property in west London and knows Hugh is there for her."
Her baby was born just three months before the birth of Grant's second child, Felix, with long-term girlfriend Tinglan Hong.
He has daughter Tabitha Xiao Xi, born in September 2011, and son Felix with 33-year-old Hong.
In February 2013, Grant announced the birth of Felix on Twitter, telling his 154,000 followers: "In answer to some journos. Am thrilled my daughter now has a brother. Adore them both to an uncool degree. They have a fab mum."
The About A Boy star later added: "And to be crystal clear. I am the daddy."
It is not yet known whether Hong and Eberstein were aware that they were both expecting a child by Grant.
The actor, who has previously dated Elizabeth Hurley and socialite Jemima Khan, has not commented on the birth.