Hugh Grant has revealed he has become a father for the second time. The 52-year-old actor, who is a leading campaigner for state regulation of press, shared the news with his 77,000 followers on Twitter.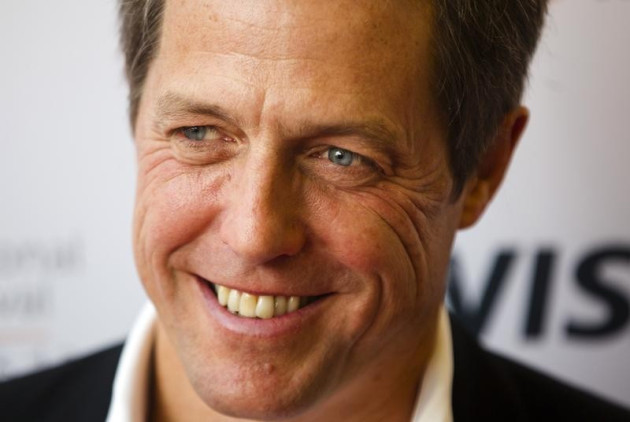 "In answer to some journos. Am thrilled my daughter now has a brother. Adore them both to an uncool degree. They have a fab mum," he tweeted, adding, "And to be crystal clear. I am the daddy."
Grant and Chinese actress Tinglan Hong welcomed their first child in September 2011 - a daughter named Tabitha Xaio Xi Hong Grant. According to the report in the Daily Mail, the couple have named their son Felix Chang Hong Grant. He was born on 29 December at St Mary's Hospital in Paddington.
The About A Boy actor, who has never married, has regularly spoken about fatherhood and his wish to have more children.
"Everyone was right all these years, saying, 'Hugh, why don't you have some children? It changes your life.' Now that I have a child, it is life changing. I recommend it. Get some!" he told American chat show host Ellen DeGeneres in April.
"I can't pretend it wasn't a little bit of a surprise," he added, "But it's a very nice surprise. In fact, the baby's name in Chinese, because the mother is Chinese, means Happy Surprise. Has she changed my life? I'm not sure. Not yet. Not massively, no. But I'm absolutely thrilled to have had her, I really am."
Grant was previously in a relationship with Elizabeth Hurley but the couple split in 2000 after 13 years. He also dated socialite and writer Jemima Khan, the daughter of the late billionaire Sir James Goldsmith, from 2004 to 2007.