Chris Huhne Quits over Speeding Ticket Dodge Charge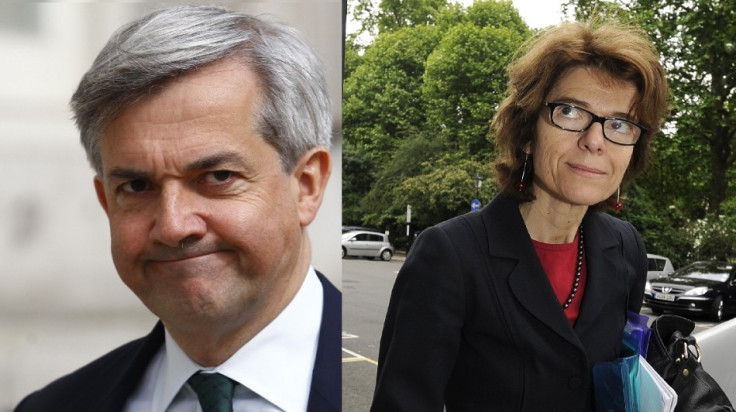 Energy secretary Chris Huhne has resigned after being charged for dodging a speeding penalty.
Director of public prosecutions Keir Starmer announced that the Crown Prosecution Service will charge Huhne and his ex-wife Vicky Pryce over allegations that she took a speeding fine for him.
Huhne has maintained his innocence throughout a nine-month-long investigation by Essex Police, launched after Pryce revealed the ticket dodge last May.
Huhne made a short statement on the decision, which he described as "deeply regrettable".
"I am innocent of these charges and I intend to fight this in the courts and I am confident that a jury will agree," he said outside his London flat.
"To avoid distraction to either my official duties or my trial defence I am standing down and resigning as energy and climate change secretary. I will of course continue to serve my constituents in Eastleigh."
The pair are charged with perverting the course of justice. The offence carries a maximum penalty of life imprisonment and an indictment only crime, set for a crown court trial.
They face trial at the Westminster magistrate's court on 16 February.
"We have concluded that there's sufficient evidence to bring criminal charges against both Mr Huhne and Miss Pryce for perverting the course of justice," said Starmer.
Huhne was informed of the CPS decision one hour before the public announcement. Previously he has made it clear that he will continue to fight his case, but that he would step down in order to do so.
Liberal Democrat leader Nick Clegg will rue the loss of Huhne, a strong voice for the party's green agenda in Whitehall, but it is expected he will have already lined up a replacement with Prime Minister David Cameron.
Huhne is alleged to have asked his wife of 26 years, Vicky Pryce, to take a speeding fine for him in 2003. It is claimed he was caught speeding as he returned home to Clapham, south London, from Stansted airport after a trip to the European Parliament.
The incident did not come to light until 2010, after he left Pryce, for another woman. Pryce made the allegations during an interview with the Sunday Times in May.
She said: "There is such huge pressure on politicians to be everywhere at once, especially early in their career, so they are visible - huge pressure - and he does drive a bit like a maniac."
The revelation led to a complaint from Labour MP Simon Danczuk to Kent and Essex police, which launched an investigation, run by superintendent Tim Wills of the serious crime directorate.
When the allegations came to light, Huhne claimed they were "simply incorrect".
Investigating offciers obtained a production order and seized emails between Pryce and the Sunday Times. In January the police passed its information to the CPS, believing there was sufficent evidence for charges to be laid against both Huhne and Price.
Huhne is the second Liberal Democrat forced to step down during the coalition's stint in power. Treasury chief secretary David Laws stepped down just after the coalition took power nearly two years ago over allegations that he had used expenses to pay his partner's rent.
Clegg has said he wants Laws back in government.
"What I would like to see David do is be close to the centre of power in one shape or form, with ideally quite a broad view of government policy," he said. "I think he's got an ability to see the connections between policies which is quite unusual.
© Copyright IBTimes 2023. All rights reserved.