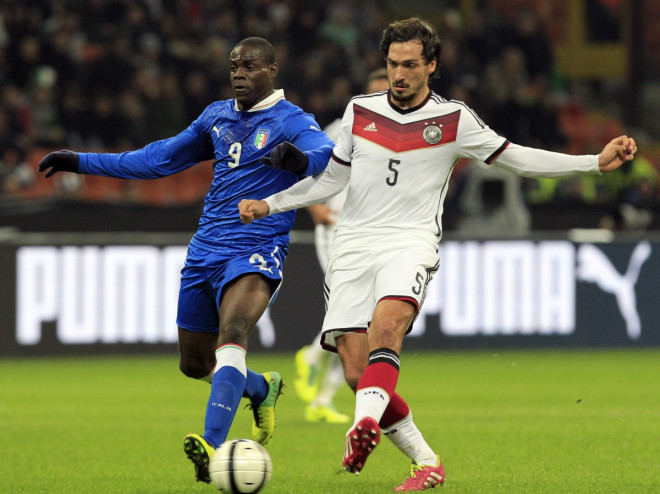 Manchester United have been dealt a hefty blow in their pursuit of Borussia Dortmund defender Mats Hummels, with his father and agent Herman stating that he is happy in Germany and is not thinking of a move.
New manager Louis van Gaal has reportedly made Hummels his top target for the summer, having previously worked with him at Bayern Munich before letting him leave for Dortmund.
Hummels will come in as a replacement for the departing duo of Rio Ferdinand and Nemanja Vidic, with Chris Smalling, Phil Jones or Jonny Evans slotting in beside him to construct a dependable partnership at the back.
Dortmund have made it to the group stages of the Champions League, having finished the season in second spot and will ply their trade in Europe next season unlike Manchester United, who will have to make their way back into the top four, having finished the season in seventh spot.
Van Gaal has reportedly been given a £200m fee to spend in the summer and has made defensive stability his top priority in the upcoming transfer window.
However, if Herman's words are to be believed, United are yet to make any official contact with Borussia, which is likely to drag deep into the window, with the World Cup scheduled to begin next month.
"I know Louis van Gaal from his time at Bayern Munich. He's not contacted me about Mats moving to Manchester [United] though. I have heard some rumours but Mats is happy at Dortmund at the moment, and only thinking about the World Cup," he said, as quoted by the Metro.
Hummels has been brilliant for the Bundesliga club through his six-year stay in Dortmund and is likely to make the Germany starting line-up alongside Per Mertesacker or Jerome Boateng.
Securing his signature will be a major step in the right direction for the Red Devils, whose propensity to leak goals aplenty led to their downfall last season.