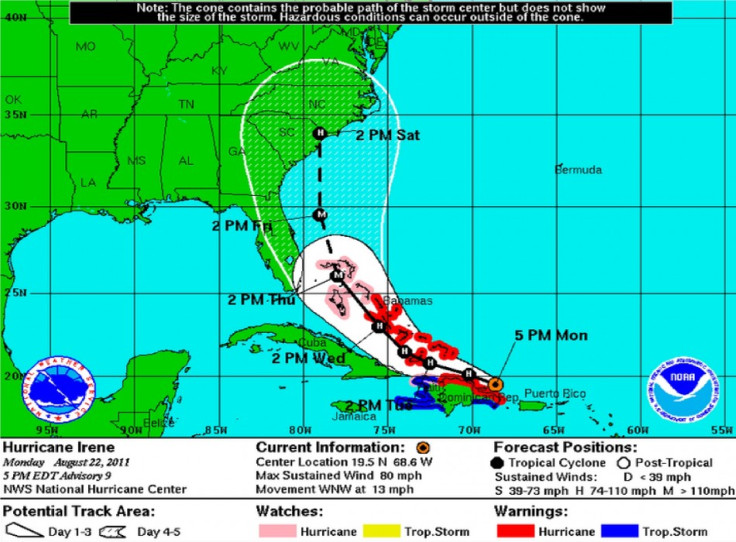 Hurricane Irene is set to hit Haiti, the Bahamas and Florida in the next few days, forecasters warned last night.
Before devastating Necker Island, the 75mph storm first struck in Puerto Rico, with torrential rains and winds uprooting trees, flooding streets and leaving a million residents without power.
In Puerto Rico's capital of San Juan, dozens of people sought emergency shelter ahead of the storm.
San Juan's main airport was quickly filled as people were rushing to get off the island before Irene hit. Other passengers were stranded because their flights had been cancelled and the island's tourist offices said they will now work on a 24-hour basis to help holidaymakers who have been affected by the storm.
Forecasters warned last night that it was heading to the Dominican Republic, the Bahamas and Haiti, a country still trying to recover from the earthquake that killed 230,000 people last year and where 600,000 people still live without shelter.
The east coast of the United States is also expected to be hit by the hurricane and the states of Florida, Georgia and North and South Carolina are all preparing for the worst as Irene is set to be the first major storm of this year's Atlantic hurricane season.