'I came in with the right emotion' says Djokovic following straight sets win over Donald Young
The six-time Australian Open champion cut an emotional figure after the game, embracing the crowd for their support.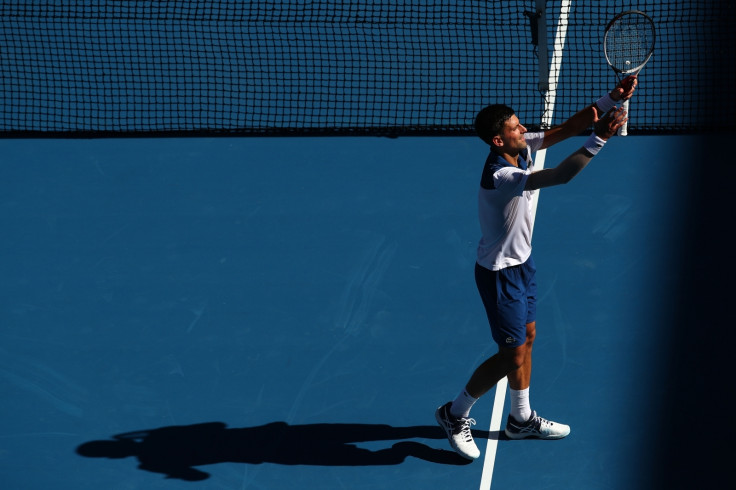 Novak Djokovic made a successful return to action at the first round of the Australian Open, dispatching Donald Young 6-1 6-2 6-4 in a match that lasted just under two hours. The Serb was threatening to run away with the game in record time but was held back by Young from midway into the second set.
Djokovic won the first set 6-1 and was in overwhelming form going into the second, taking a 5-0 lead at one point with three breaks of serve. However, Young fought back to break Djokovic and hold his game in the next to take the set to 5-2 but the Serb held his nerve on his serve to finish the set 6-2.
Young had grown his confidence in the third set and brought the game to Djokovic but the Serb kept his cool to win the game in straight sets, delivering a massive boost to his confidence following a six month lay-off.
It was an encouraging display from the Serb, who put in 33 winners on course to wrap the game and will be looking to replicate Roger Federer's 2017 campaign — where the Swiss tennis ace went on to win his 18th Grand Slam title despite returning from a lengthy spell on the sidelines.
Djokovic, the six-time Australian Open champion, cut an emotional figure after the game, embracing the crowd for their support and revealed that the long lay-off was a difficult period for him as he had never been out for more than two months in his career. However, the injury allowed him to reflect on his life and spend more time with his family for which he is grateful.
"It feels so great to be back here, there is no better place for me to start after six months of injury than here in Australia," Djokovic said courtside, as quoted by the Guardian. "I came in with the right emotion, grateful to have this opportunity. A month ago I did not know if I was ready. I started with the right intensity.
"I've never faced this particular situation in my career. I was absent for one month, maximum. I never missed a grand slam. It had to come. Unfortunately this injury has been with me for a while and it escalated last year around Roland Garros and Wimbledon. It did allow me to reflect on my life. My family are not here, and I miss them."