Manchester United midfielder Ander Herrera appreciates the calls from the club's supporters for him to take the captain's armband at Old Trafford but does not think he is ready to skipper Jose Mourinho's side.
Herrera, 27, was recently named Manchester United's player of the year after producing a number of fine displays this season and has been one of the few bright sparks in another dreary league campaign for United.
The Spain international has gone from strength-to-strength after enduring a rather bleak time under former Manchester United manager Louis van Gaal, but despite his new found importance under Mourinho the former Athletic Club star does not think he is a suitable candidate to lead the Red Devils.
"I am very thankful when I hear from the fans but, we say in Spain, they are massive words," the Manchester United maestro told ESPN. "The captains of this club are legends. The current one is Wayne Rooney but also Michael Carrick, Ryan Giggs, Nemanja Vidic."
"It is a list of amazing players and legends of the club. I prefer to keep calm and to keep my mind calm because I feel that I still have to do more for the club."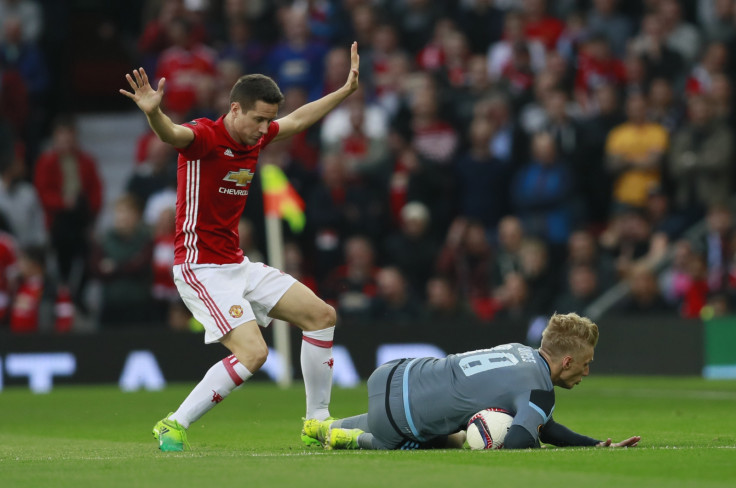 "I still have to win things for the club to deserve that. So I will keep calm. We also have some experienced players on the team who have been here longer like Chris Smalling, David De Gea, also Juan Mata came before me. So I am thankful to the fans for thinking that about me but I don't want to think about it yet.'
Herrera will hope he can add to his Manchester United trophy collection on Wednesday evening when Mourinho's men take on a vibrant young Ajax side in the Europa League final, with the vital prize of Champions League qualification on the line.