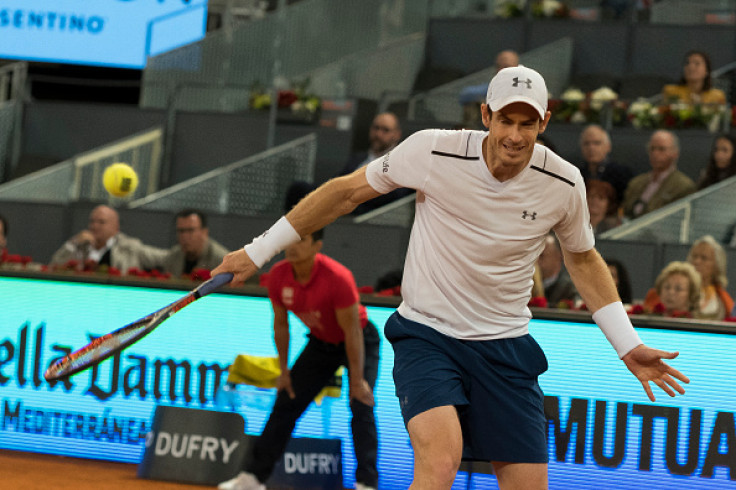 Andy Murray crashed out of the Madrid Open following a 6-3, 6-3 defeat to Borna Coric in the third round and has stressed that he needs to be worried in the manner in which he crashed out of the tournament.
The 29-year-old recovered from an elbow injury and played his first match of the clay-court season at the Monte-Carlo Masters. However Albert Ramos Viñolas registered a victory over the world number one in the third round, while Murray lost to rising star Dominic Thiem in the semi-final of the Barcelona Open.
After finishing the 2016 season on a high, Murray has struggled to replicate last year's form. He failed to make it to the quarter-final of the Australian Open and also suffered a surprise defeat to Vasek Pospisil in Indian Wells.
Murray, who claimed he was gaining confidence despite the semi-final defeat to Thiem at the Barcelona Open, explained why he crashed out of the tournament in Madrid.
"I definitely think I need to be concerned about today. It's not always the worst thing losing a match, but it's sometimes the manner of how you lose the match that can be concerning or disappointing," Murray explained, as quoted by the ATP's official website.
"I was disappointed to lose my match against Thiem in Barcelona, but felt like I competed really well and did some good stuff in the match. Today, I didn't really do any of that. That's concerning. So I need to think about exactly why that is, what I can do about it.
"Most things weren't working particularly well. When I started to go behind, I didn't find any way to improve my game or to make it more difficult for him. I just let the same things keep happening, making mistakes very early in a lot of the rallies. I wasn't building any points.
"That was disappointing because you're not always going to play your best tennis, but you can still find ways to make it difficult for your opponent. I didn't do that at all today."