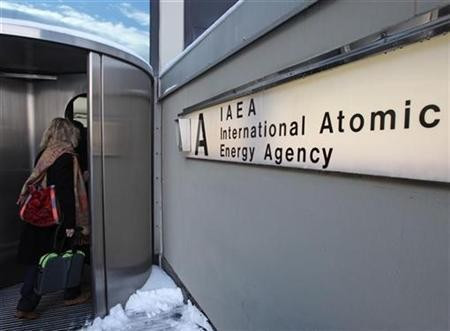 With the International Atomic Energy Agency report incriminating Iran and reports that Israel as well as the U.S. have seriously been considering attacking Iran for its refusal to suspend its uranium enrichment programme, France has now called for an emergency U..N Security Council meeting. The U.S. and Israel have yet to respond.
With the world fearful of a possible Iran-Israel conflict following the report by the U.N. nuclear watchdog that Iran is increasing its capability to produce nuclear warheads, France said Wednesday it wanted to convene a Security Council meeting to increase the sanctions against Iran.
"Convening of the UN Security Council is called for," Foreign Minister Alain Juppe told Radio France Internationale.
In a statement, Juppe said that more diplomatic pressure was now needed.
"If Iran refuses to conform to the demands of the international community and refuses any serious cooperation, we stand ready to adopt, with other willing countries, sanctions on an unprecedented scale," Juppe said.
Juppe also told RFI tough sanctions were needed to "prevent Iran from continuing to obtain resources that allow it to pursue its activities in violation of all international rules".
French Defence Minister Gerard Lonquet backed Juppe, telling Canal + television that efforts should now focus on convincing China and Russia not to veto more sanctions against Iran.
Both Russia and China have previously voiced concern over a potential Israeli or U.S. attack against Iran, insisting that communication rather than direct military retaliation was needed.
Russian Foreign Minister Sergei Lavrov described a potential strike on Iran "a very serious mistake fraught with unpredictable consequences."
"The only path for removing concerns is to create every possible condition" to resume the talks between Iran and six world powers, which broke down last December, he added.
China had voiced similar concerns but had also called on Iran to restrain from confrontation with the IAEA.
Following the release of the report, however, Beijing reiterated its call for a peaceful resolution with Foreign Ministry spokesman Hong Lei urging Iran to show "flexibility" and "sincerity."
Meanwhile, both Israel and the U.S. have remained silent, saying they are still examining the report and will issue a clear response later.
While U.S. officials seem anxious not to escalate the war of words among Israel, Washington and Iran, they have said the administration will seek a tightening of sanctions against Tehran.
In Israel, the media reported that Prime Minister Benjamin Netanyahu had directly instructed his Cabinet ministers not to discuss the report with the press until further notice.
Iran's President Mahmoud Ahmadinejad dismissed the IAEA report, saying it relied on "invalid" information provided by Washington.
"You should know that this nation will not pull back even a needle's width from the path it is on," he said in a speech carried live on state television. "Why do you damage the agency's dignity because of America's invalid claims?"
The report, released Tuesday, "is unbalanced, unprofessional and politically motivated," said Ali Asghar Soltanieh, Iran's ambassador to the IAEA.
Despite talk of an attack on Iran, analysts doubt that the U.S. or Israel would undertake such a dangerous move, plunging an already fragile region into further chaos.
With the U.S. pulling out of Iraq and -- eventually -- Afghanistan and downplaying its role in the NATO operation in Libya, many question the possibility of a direct U.S. attack on Iran or even U.S. support for an Israeli strike.
With the presidential election looming and many domestic problems to deal with, many say it would be unwise for Obama to become involved in such an operation.
Instead efforts from the U.S. and Western Europe are set to focus on rallying China and Russia to support a new set of sanctions against Iran rather than on military action.
Such moves could include issuing new sanctions to create the "collapse the Central Bank of Iran", which would directly affect the country's economy, as Tehran would struggle to sell its oil, according to Sen. Mark Kirk, R-Ill.
Israel's Defence Minister Ehud Barak told Israeli radio it would be unwise "to take any option off the table," but he pointed to a naval blockade to cut off Iran's oil exports, rather than a direct military attack.
The next few days are set to be decisive as the U.S. and other members of the Security Council, including China and Russia, are set to map out a collective response to the IAEA report. Despite bellicose rhetoric, some analysts have already said sanctions leading to a direct collapse of Iran's economy are as unlikely as a direct military strike.
As both the U.S. and Israel have shown extreme caution over how to respond to the report, others also say the two allies could first discuss what official position to adopt while continuing to prepare for other alternatives.