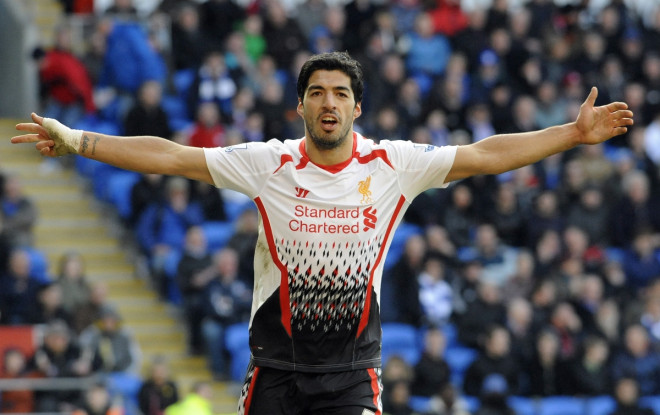 Liverpool are confident of keeping Luis Suarez at Anfield for some time after their managing director Ian Ayre admitted the striker is happy at the club.
The Uruguayan international publicly expressed his desire to leave the Merseyside club last summer.
However, Liverpool were successful in retaining the 27-year-old for the current campaign. Suarez has gone from strength to strength as he is the leading scorer in the Premier League, with 29 goals.
The former Ajax man signed a new deal to extend his stay at Anfield in December. Despite that, there are rumours linking him with a transfer to top clubs across the continent. Earlier reports suggested that Suarez is preparing for a life away from England.
However, Ayre has played down speculation regarding his future at Liverpool. The Reds managing director heaped praise for the striker's form this season as he believes Suarez has repaid the fans for the past wrong doing on the pitch.
"There has been a lot written about Luis and he is a fantastic individual and we know he loves this club and the fans and has repaid anything he has done wrong in full," Ayre told BBC Radio Five.
"We have always been supporters of Luis and he has stuck with us and is having probably the best season of his career. All the conjecture which went around last summer leading up to the January window was dispelled by the fact he signed a new contract.
"We love having him as part of the club and I know he loves being here so we would expect that to carry on. We don't want to sell Luis Suarez and we've been consistent with that in every transfer window since he came here.
"I think when you have a player like Luis, that is going to be a perennial issue. The important thing is we remain committed together. We have supported Luis through thick and thin and he has done the same by signing up to a new long-term contract recently.
"We would expect that to continue, but we'd also expect people to come in and rattle our cage every transfer window," Liverpool managing director concluded.