Ian Rush believes Liverpool's chances of qualifying for the next season's Champions League could be jeopardised by allowing Philippe Coutinho join Barcelona and has also warned the Reds to brace themselves for a bid of around £200m ($271.4m) for Mohamed Salah.
The Brazil international is keen on swapping Anfield for Camp Nou in the January transfer window. He wanted to join the La Liga leaders last summer and even handed in a transfer request to force a move.
Jurgen Klopp was keen on retaining the former Inter Milan man and Liverpool decided against sanctioning Coutinho's sale. Barcelona still remain interested in the 25-year-old and it is reported the deal could take shape in the coming days.
Liverpool are fourth in the table with 44 points after 22 games, three points behind second place Manchester United. Coutinho has been instrumental for the Reds in the first half of the season, scoring seven goals and registering six assists. Rush claims his former club's hope of qualifying for the Europe's elite club competition rest on retaining the Brazilian.
"I'm pretty sure that if it wasn't Real Madrid or Barcelona, Coutinho wouldn't go anywhere," Rush told beIN Sports, as quoted by the Liverpool Echo.
"I'd love to see him stay until the end of the season. If we are going to get to the final of the Champions League or win the Champions League, we are going to need Philippe Coutinho.
"He's a master in everything. But the money is big. We didn't pay a lot for him and we've been offered a lot for him. I'd like to see him stay. I'm pretty certain that unless we have a replacement (lined up), he won't go.
"If you're going to get rid of Philippe Coutinho and give him what he deserves – in fairness, since he's been there he's been fantastic for Liverpool – give him his reward but, for me, I'd like to see at the end of the season."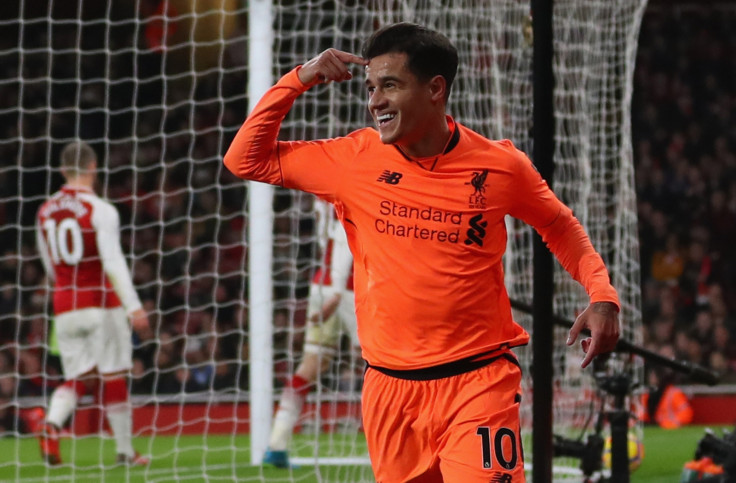 Meanwhile, Salah has been the star player for Liverpool in the Premier League this season. The African Player of the Year winner has scored 17 goals and registered five assists in 21 league appearances.
With Coutinho reportedly edging closer towards joining Barcelona, Rush fears Salah could follow the midfielder and could leave Liverpool, if they receive a bid of around £200m.
"There are two players who made first impressions when they first came. There was Fernando Torres and Luis Suarez. Salah has done exactly the same as that. What we have to be careful of now is nobody comes in and bids £200million for him! That's how good he is," the Reds legend said.
"I've seen this lad play, and apart from being a gentleman and down to earth, this lad can play. He is quick, and when he gets in behind defenders... if you weren't looking properly, you'd say it could be Lionel Messi. He gets the ball down, nips in and it's in with his left foot. That's how good he is for me."