New signings have been unveiled, kits have been freshened up, pre-season training is completed and the wild predictions are flying in from all corners of the planet. That can only mean one thing, the
Premier League
is back.
Last season it was Chelsea who topped the tree in Antonio Conte's first campaign in charge, but this term promises to be the most competitive in many years. Manchester City, Manchester United, Arsenal and Liverpool have all added to their squads while Tottenham Hotspur can call upon England's in form striker in Harry Kane.
The battle to avoid the drop is also set to go to the wire, with newly promoted Huddersfield Town and Brighton and Hove Albion returning to the top flight after 45 and 34-year waits respectively. Newcastle United are the other 'new' face led by 2005 Champions League winning manager Rafael Benitez. There are three new managers, dozens of unfamiliar signings and even new rules accompanying the start of the 2016-17 season, which marks 25 years since the league was formed.
All that is left to do is for IBTimes UK's esteemed sports team to predict every outcome ahead of the new campaign. Just promise you will have forgotten it all by May 2018.
Rhod Cannon
Champions - Manchester City
With full-backs no longer an issue, Pep Guardiola will be able to implement all of his footballing ideals and propel City to the league title. Their summer transfer business, while remarkably expensive, has been necessary, with the prospect of more to come. Guardiola may have struggled to adapt last season, but the man is a serial title winner and seemingly has everything in place this time around.
Champions League - Manchester United, Chelsea, Arsenal
Jose Mourinho now has the spine of his team in place and Romelu Lukaku's ability to ruthlessly destroy the teams they struggled against at home last season will be worth its weight in gold.
Chelsea's transfer activity has been far from spectacular, but the core of last season's title-winning squad is still there and in Antonio Conte they have arguably the best club manager in the world over the last five years.
While doubts still persist over Alexis Sanchez's future, Arsenal and Arsene Wenger have a point to prove and seem to have enough strength in depth - and more importantly quality - to cope with the rigours of the Premier League and Europa League.
Relegated - Brighton and Hove Albion, Burnley, Huddersfield
The two newly-promoted sides have recruited a number of players but still look some way off being able to mount a sustained fight against the drop, while teams seemingly found a way to get the better of Burnley at Turf Moor towards the end of the last campaign.
Sean Dyche's men did exceptionally well to stay up last season, but their over-reliance on home form, combined with the failure to replace the influential, imposing Michael Keane, could well seal their fate.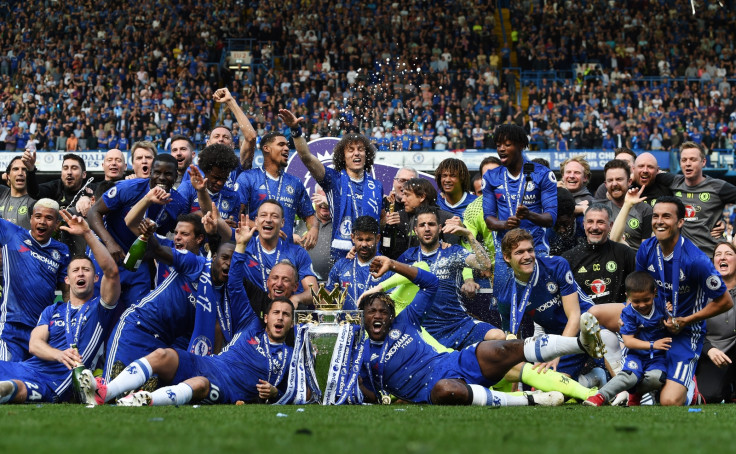 Top scorer - Romelu Lukaku
The Belgium international scored 25 league goals last season in an Everton side that did not create an awful lot of chances and dropped off significantly during portions of the campaign.
Now, with the likes of Pogba, Mata and Mkhitaryan providing the ammunition, Lukaku should finally be capable of beating Harry Kane to the Golden Boot.
Signing of the summer - Dominic Solanke
The former Chelsea youngster is yet to experience any form of Premier League action, but his wondrous, productive performances in pre-season suggest that he is primed to hit the ground running at Liverpool.
The Reds will have to pay Chelsea a tribunal fee for Solanke due to his age, though the figure for one of England's brightest young talents will be miniscule when compared to some of the other amounts average players are going for.
Physically dominant and technically gifted, Solanke may not oust Roberto Firmino from his central striking position but he could be the difference between Liverpool reaching the top four or settling for the Europa League.
First managerial departure - Mark Hughes
The Welshman failed to build upon Stoke's series of ninth-place finishes and unfortunately had the Potters mixing with the wrong company towards the back-end of last season. The squad is in dire need of refreshment but looks weaker than it was at the start of the previous campaign.
With nothing pointing towards a revival, Hughes could be looking for the seventh managerial job of his career very soon.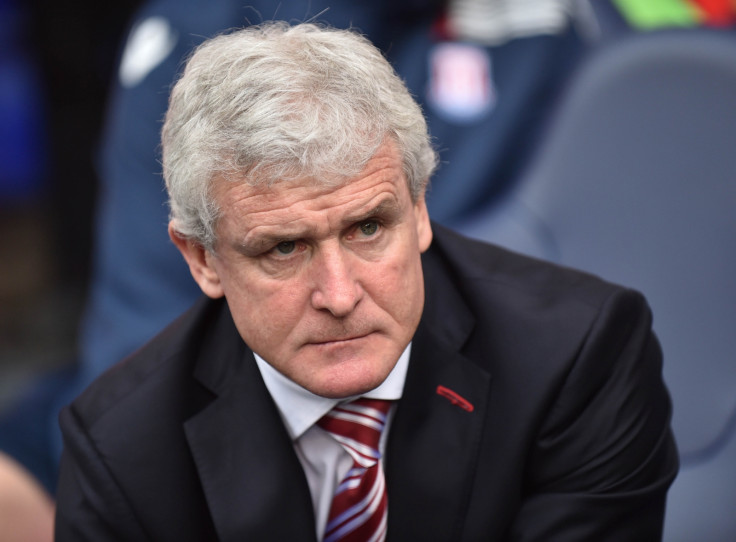 Greatest hope
The title race is not done and dusted by early April as it has been in the last couple of seasons. Supporters have been starved of a proper battle for league glory for years now, with well-oiled but unspectacular units scooping the coveted prize in each of the past three seasons.
That is not to say the recent title winners do not deserve their success, but the campaign will be much more interesting if the destination of the title is not a foregone conclusion by mid-March.
Biggest fear
The teams eighth and below remain primarily drab and dreary to watch. Apart from ninth-placed Bournemouth, the sides below Everton last season were either entirely forgettable or simply godawful.
While most of the sides have it in them to defeat the fabled top six 'on their day', more is required from each and every one in order to make the Premier League a more intriguing spectacle.
Eduardo Fernandez-Abascal
Champions - Manchester City
Guardiola still needs a world class centre-back but City's strength in-depth is almost unmatched. The fact that players like Sergio Agüero, Leroy Sané, Danilo or Raheem Sterling do not even have an assured place in the starting eleven says it all. Furthermore, the former Barcelona boss already knows the Premier League better and will know how to make the most of his players to avoid another collapse.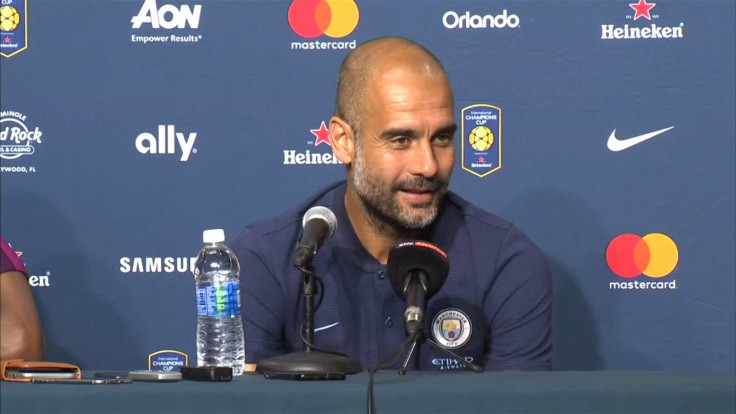 Champions League - Manchester United, Chelsea and Liverpool
United only needs a marquee forward like Gareth Bale to be ready to fight for the title again. At the time of writing it looks like Chelsea will struggle to make even the top four but I still think Roman Abramovich will break the bank before 31 August to avoid repeating what happened during Jose Mourinho's last season at Stamford Bridge.
Meanwhile, Liverpool's showing will largely depend on what happens with Barcelona target Philippe Coutinho but the signings of Mohamed Salah and Dominic Solanke should give them a boost to establish themselves in the top four.
Relegated - Burnley, Huddesfield and Brighton
Sean Dyche has lost two key players in the form of Michael Keane and Andre Gray and has not signed anyone to fill the void.
Huddersfield and Brighton's transfer activity have not been particularly promising either and suggests that the two newly promoted sides will not last long in the Premier League. Hull City and Middlesbrough's relegation should be a warning after they both dropped down only a year after their respective promotions.
Top scorer - Harry Kane
Gabriel Jesus could be another candidate but considering that Sergio Aguero will also play a lot of minutes it seems logical to think that the Brazilian and the Argentinian will share the goals at City. Kane, however, will again be pivotal for Tottenham. Some predicted he would only be a one season wonder but he quickly proved himself to be one of the best number nines in the world.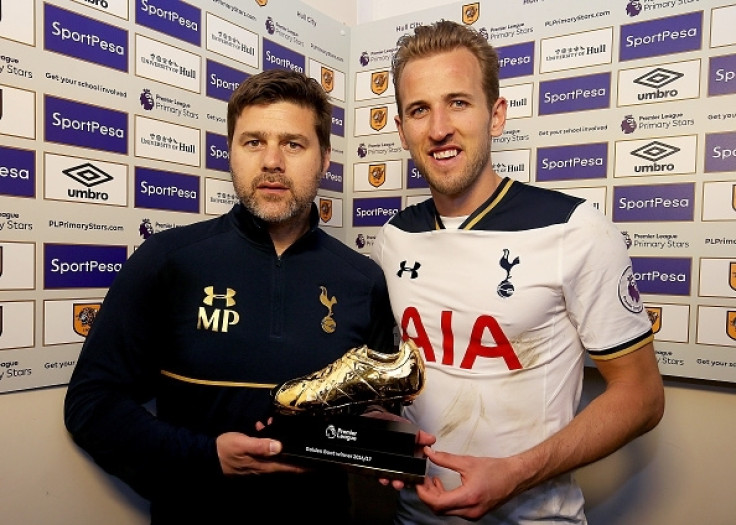 Signing of the summer - Mohamed Salah
Mohamed Salah's move from AS Roma to Liverpool for £34m can be considered a real bargain in a market where footballers like Philippe Coutinho are valued in excess of £100m. In addition, his success at Anfield will serve to send a message to both Chelsea and the current United coach - Jose Mourinho - of the mistakes they made with him in the past.
First managerial departure - Sean Dyche
He is the perfect fit for Burnley, there is little doubt about it. However, football is cruel and his current squad suggests that Burnley will have a terrible start to the season. Even Guardiola, Mourinho or Conte would struggle to keep this side in the Premier League. He should not be the one to blame but a manager is always easier to sack than 25 players.
Greatest hope
There are some doubts regarding Alvaro Morata following his poor start to life at Stamford Bridge. However, I think he has all the ability to prove the doubters wrong and make a similar impact to the one performed by Fernando Torres during his early stint at Liverpool. If he scored 20 goals at Real Madrid as a fringe player he should exceed that tally at Chelsea with the support of Conte.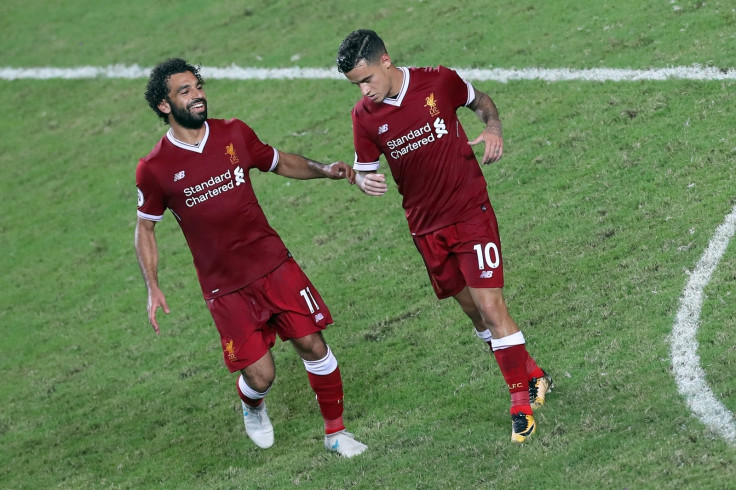 Biggest fear
Spurs have the best Premier League manager in Mauricio Pochettino. But the Argentine cannot perform a miracle every season. He will compete without major signings against other clubs that have invested more than £100m in new additions. Furthermore, the move from White Hart Lane to Wembley could be problematic.
George Flood
Champions - Manchester City
With almost £200m lavished on new recruits and further signings likely between now and the end of the transfer window, it is difficult to see City not claiming their first title since 2014 and a third in six years.
Pep Guardiola knows that last year's third-place finish was barely satisfactory and he should now be set to reap the benefits of another pre-season in charge. Competition will be fierce, but, as it stands, City appear the team to beat.
Champions League - Chelsea, Manchester United, Arsenal
Despite continued murmurings of discontent, it is hard to imagine a master motivator and disciplinarian of Antonio Conte's calibre allowing his side to slip any further than second provided they pad out a worryingly thin squad.
Manchester United will not be far behind in their second season under Jose Mourinho, while Arsenal, bolstered by the club-record addition of Alexandre Lacazette, should benefit from Liverpool's lack of depth and Tottenham's risky transfer strategy to make an immediate return to the top four.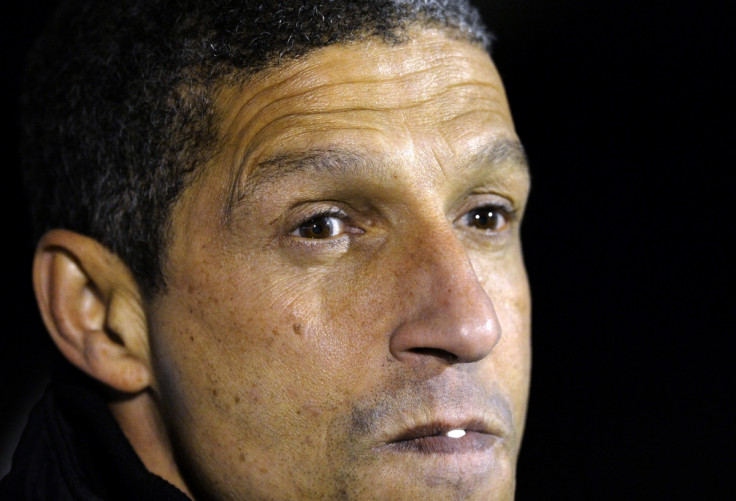 Relegated - Burnley, Huddersfield, Brighton
Yet to replace their standout performer in Michael Keane, Burnley look set to be deprived of their most influential attacker [Andre Gray] just days before the season opener. Any decline with regards to their formidable home form would likely prove fatal.
Brighton's recruitment has been thoroughly underwhelming for the most part and it remains to be seen if Chris Hughton possesses the necessary tactical nous to succeed at this level.
Huddersfield may benefit from an 'unknown factor' and in David Wagner boast an outstanding young manager. However, the German does not possess the requisite quality for survival and a strong team spirit is unlikely to be enough.
Top scorer - Harry Kane
Kane was simply irresistible towards the end of the 2016-17 campaign, with his staggering eight strikes in the space of a week ensuring that he finished four clear of Romelu Lukaku and claimed a second consecutive Golden Boot award.
It was the third year in a row that the England striker had topped the 20-goal mark - quite an achievement when you consider that he missed almost three months with two separate ankle injuries. Those predicting an inevitable regression have been made to look very foolish indeed.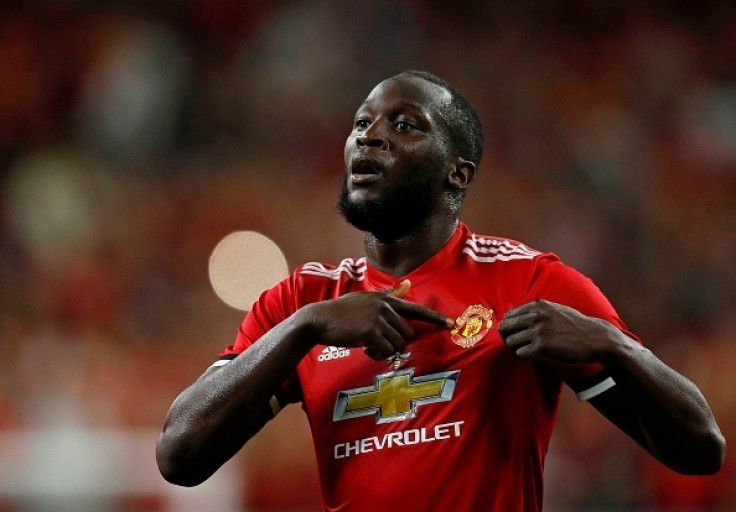 Signing of the summer - Mohamed Salah
Equipped with a burning desire to prove his worth in English football after a forgettable spell at Chelsea, Salah looks set to thrive in Jurgen Klopp's system at Liverpool that looks tailor-made for his talents.
Blessed with searing pace, trickery and an eye for goal, the Egyptian winger resurrected his career in Serie A in scintillating fashion and should not be underestimated.
The dual counter-attacking threat of Salah and Sadio Mane will have full-backs the league over breaking out in a cold sweat. Whether it will be enough to help the Reds retain their grip on a top-four berth is another matter.
First managerial sacking - Mark Hughes
The ongoing transfer friction at Newcastle may yet lead to a premature departure for Rafael Benitez, but it is difficult to avoid the feeling that Stoke are now stagnating under Hughes after initial signs of real progress.
The Welshman's run of three successive top-half finishes came to an end last term and a lacklustre window coupled with the departure of talisman Marko Arnautovic to West Ham United hardly bodes well for an immediate return. A fresh approach may be required in the Potteries.
Greatest hope
That in a frankly bonkers transfer window dominated by ludicrous fees, several low-cost signings prove their worth and demonstrate that there is still value to be had even in this day and age.
Forget your Kyle Walkers, Romelu Lukakus and Alexandre Lacazettes, it is the likes of Sead Kolasinac, Will Hughes and Roque Mesa that will get my strongest backing out of the gate.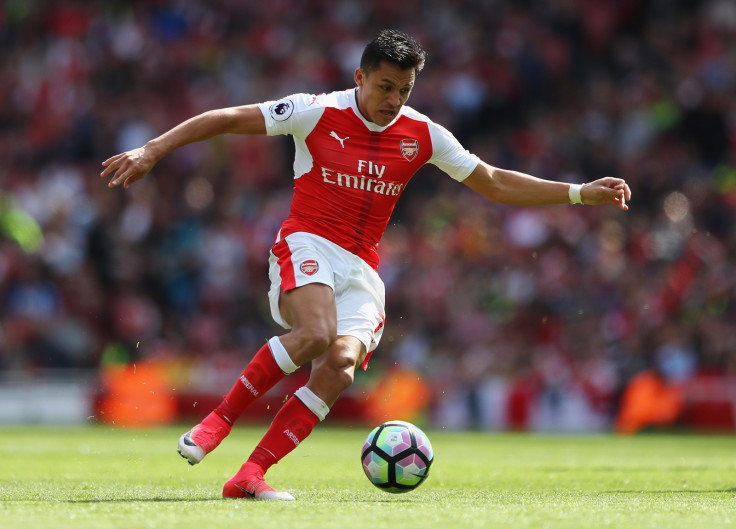 Biggest fear
Given the surprising way in which their respective transfer sagas eventually unfolded, it seems inevitable that we will be treated to a degree of comparison between new Manchester United striker Romelu Lukaku and Chelsea counterpart Alvaro Morata this season.
However, what we could definitely do without is a never-ending stream of articles and tedious weekly debates over which club got the better deal. Judge them on their own merits, please.
Nick Howson
Champions - Manchester City
Pep Guardiola's side displayed signs of their capacity to be truly irresistible only in patches last season, but having filled the gaping holes in their squad - particularly in defence - they should be able to discover the consistency required to be champions. And with Gabriel Jesus, 20, Leroy Sane, 21, and Raheem Sterling, 22, they have an attacking trident which could dominate for a generation.
Champions League - Manchester United, Chelsea, Arsenal
Another summer of spending will not be enough to deliver Jose Mourinho his fourth league title in England, but another campaign in Europe's premier club competition awaits.
Chelsea start the campaign with a deluge of problems, sparking suggestions their collapse from two years ago could be repeated. But Antonio Conte will work his squad to the bone and though the title may be relinquished a top four spot is more than achievable.
And should Arsenal successfully stand in the way of Alexis Sanchez leaving the club then Arsene Wenger has the quality available - helped by the addition of Alexandre Lacazette - to ensure their absence from the Champions League is restricted to one season. Tottenham and Liverpool have not sufficiently strengthened.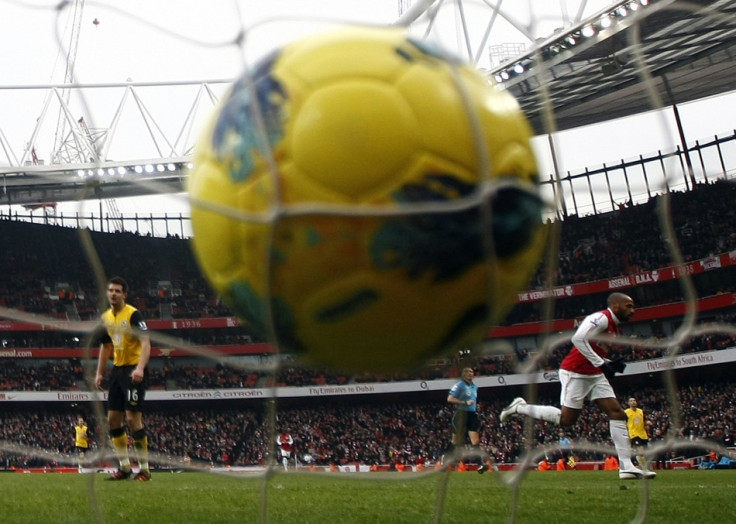 Relegated - Brighton and Hove Albion, Newcastle United, Watford
Chris Hughton may have reached his managerial peak in bringing Brighton to the top flight but his Premier League record is dreadfully poor and a summer of few recruits makes his task even harder.
There is palpable friction between Rafael Benitez and Mike Ashley and such a collision between manager and owner normally ends in the swift exit for the man at the helm. The new man will find a Newcastle squad which has not been sufficiently strengthened, with their attack being led by Dwight Gayle - which says it all.
Though Marco Silva has credit in the bank from his brief spell with Hull City, he was unable to keep them from the drop. Watford have undergone another summer overhaul and with the fans disengaged, their slide down the division should see them fall through the trap door.
Top scorer - Harry Kane
Not since the 1996-97 season has a player won the Premier League golden boot in three successive seasons, but you would be hard pressed to back anyone other than Harry Kane taking that honour from Alan Shearer. And I doubt it will be the last time he eclipses the division's record goalscorer.
Signing of the summer - Jordan Pickford
Pickford's status as the third most expensive goalkeeper might have been questionable but it is more than justifiable for the best English goalkeeper in the Premier League. Ronald Koeman has solved Everton's problem position and though it may have cost £30m the 23-year-old is worth his weight in gold.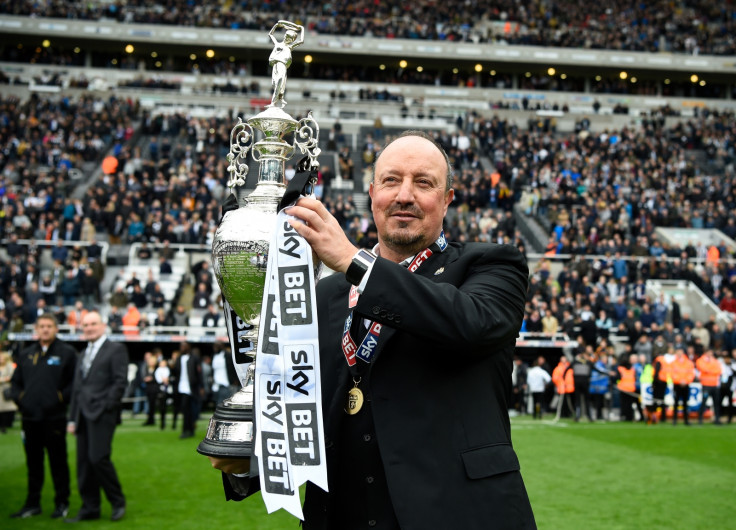 Getty Images
First managerial departure - Rafael Benitez
As previously mentioned, Benitez's growing frustration regarding his freedom in the transfer market at Newcastle can only lead to one thing. The Spaniard is a principled man and even if it takes a fee to release himself from his St James' Park he will do so if Ashley continues to restrict his influence.
Greatest hope
With VAR in football's rear-view mirror, perhaps the only way of throwing a spanner in the works before the game becomes completely unrelatable is for goal-line technology to throw a wobbly. Granted, it may cost an owner some precious pounds - diddums - but it would assist in returning the sport to the people.
Biggest fear
That with more coverage and interest on the transfer agenda of every club, analysis on every facet of the game, fees for players and agents reaching alarming levels while television viewing figures continue to cascade that this season sees the sport of football, simply, becomes completely irrelevant.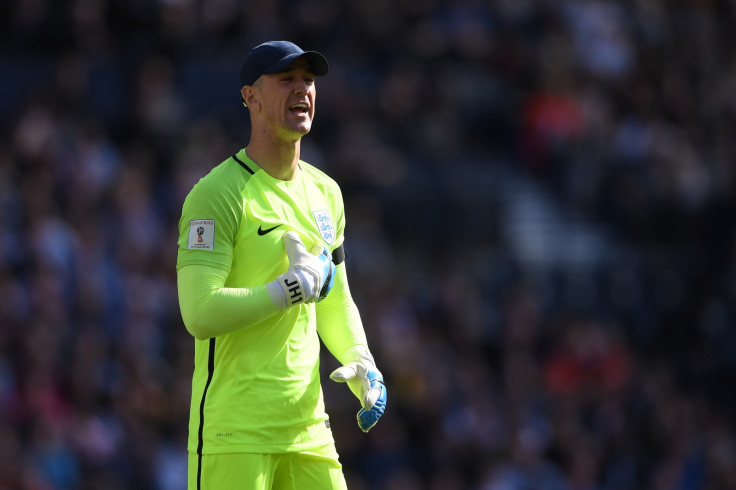 Tony Mogan
Champions - Manchester City
Pep Guardiola has cleared out the 'past-its-sell-by-date' dross that occupied the Etihad Stadium last season and replaced it with quality that drastically improves their first-team – much of that in full-back roles, which are now so significant to success in the modern game. Pep's decision to focus on strengthening those positions will be vindicated next summer – that and the prospect of a fully fit Gabriel Jesus firing will be the catalysts to success.
Champions League - Chelsea, Arsenal, Manchester United
Chelsea transitioning their game around Alvaro Morata will not be an overnight process, while Arsenal will feel the benefit of a lighter schedule just as the Blues did last season – albeit without the sparkling success at the end of it. While Romelu Lukaku will ably replicate the goal scoring feats of Zlatan last season, the rest of Jose Mourinho's attack still feels disparate and some way off that of their rivals.
Relegated - Newcastle United, Burnley, Huddersfield Town
Rumblings of discontent between Rafa Benitez and the hierarchy at St James' Park are not going anywhere and will only grow louder – and it could cost them their Premier League status again. For all Sean Dyche's merits, not spending money remains a capital crime for a top flight club while Huddersfield simply do not seem equipped for a prolonged stay.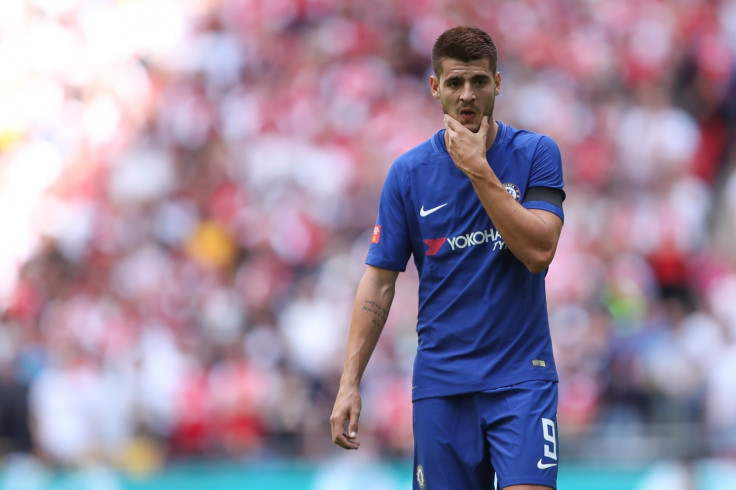 Top scorer - Harry Kane
Attempting to balance European and domestic matters will derail Tottenham's hopes of a league challenge – but that will not prevent Harry Kane from winning a third consecutive golden boot.
Signing of the summer - Javier Hernandez
Without breaking off into a generic rant about how The Transfer Window Has Gone Mad™, £16m for the former Manchester United striker represents incredible value for money for a player who can guarantee goals.
First managerial sacking - Mark Hughes
Stoke City have been going nowhere under the Welshman – not entirely his fault given the chasm between where they sit in mid-table and those challenging from Europe. But that understanding might not be shared in the Potters' boardroom.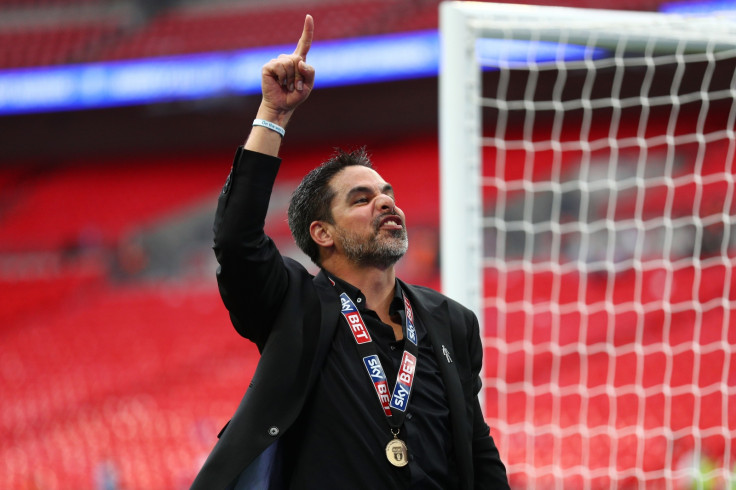 Greatest hope
Nathan Ake and more importantly Nathaniel Chalobah have stand-out campaigns for Bournemouth and Watford respectively and make a mockery of Chelsea's flawed youth model.
Biggest fear
The futures of Alexis Sanchez and Mesut Ozil remain unresolved and we are forced to entertain the dullest contract sagas of all time all over again – complete with Arsene Wenger's refusal to tell us anything whatsoever.