We will soon see a huge amount of new domain name suffixes populating the world wide web but it is unclear whether or not these will be successful, and one expert believes it will require a change in consumer habits for it to work.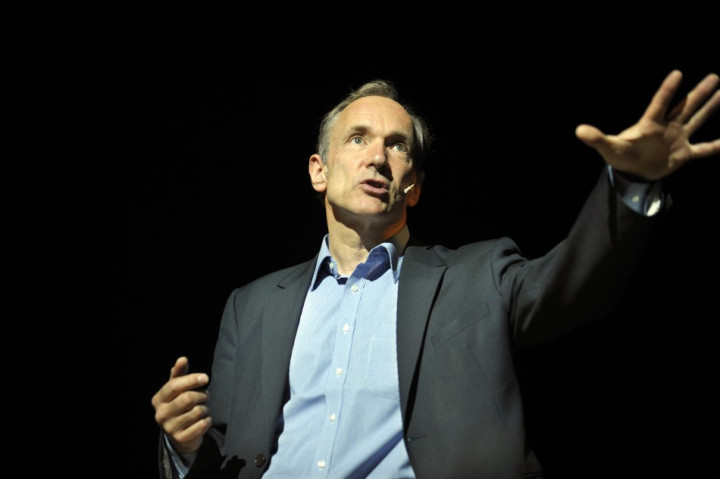 Last week, the father of the World Wide Web, Tim Berners-Lee (above) claimed that there was no need for new general top level domains (gTLDs) that the Internet Corporation for Assigned Names and Numbers (ICANN) is currently assessing.
ICANN is currently processing the applications for these gTLDs which include the so-called dot brand names, letting companies create whatever domain name they want. A glitch with the online application system will led to the announcement of who has and hasn't been successful in their application to be delayed past the initial date of 30 April, but the question remains whether these new domain names are necessary or not.
We spoke to Dave Thomas, head of Sedo UK, which is the world's largest secondary domain marketplace about this issue and he remains unsure whether or not the new system will be successful, pointing to a previous attempt which has failed:
"It's an interesting one. When I first saw this [new gTLD system] come out, I was confused by it. It's been done in the past. You have .museum, .pro, .co-op, .travel and they have never managed to gain ground with the general public."
To highlight his point, Thomas points to an advertising campaign currently running on the underground about Egypt, which uses the web address Egypt.travel. Thomas believes this will just leave readers confused: "Run a straw poll in any Tube carriage, [asking the question] 'Is that a domain name?' and I'd be very, very surprised if anybody actually understood that. So it's been done in the past and it's failed miserably bar some exemptions, such as .museum."
However the .museum domain name is a closed system and only museums are able to acquire that domain name.
Last week Berners-Lee said that the only reason to have new domain names was to make something "socially different", such as dot org. He said dot org was interesting because it means you know when visiting a site with the dot org suffix, you are visiting a site which is non-profit.
However Thomas disagrees with Berners-Lee on this point: "That is untrue. The ground has been shifted. You [now have] poker dot org, casino dot org. You've got money-making organisations that have gone over that ground. The traditional perceptions of what a dot org is have been muddied."
Thomas believes that for the new system to succeed, it needs to be adopted by the major players, and top of that list is Google. "An ideal world for ICANN would be [that] when the applications are released you see applications for dot Google, dot Nike, dot Apple. You see that, and it's a home run."
It is still unclear whether or not these big players will buy into the new domain names but according to Thomas, speculation surrounding this suggests that these companies will protect their brands by purchasing the dot brand addresses and see if the new gTLD convention takes off or not.
There is no limit to the amount of new gTLDs which can be announced but there are some restrictions. The convention remains that domain names which sound like other domain name won't be accepted. Therefore should BSkyB launch a dot sky gTLD, and British Airways then applies for the dot fly suffix, it would be refused.
While this is just the first round of applications for the new domain names, it will eventually turn into a continual process where companies will be able to apply at any time for the suffix they are interested in. "The first round is a case of testing the water, seeing what need is there and moving things forward from that," Thomas says.
But for now, Thomas believes the tried and trusted suffixes will remain the most popular: "It's a case of, in this interim period, dot com or dot co dot uk will still rule. You are looking at changing consumer habits, and internet users' habits, which will take considerable time. This time around you will have the dot brands that will be helping, so that it will make recognition of a domain name easier."
However, the process is not cheap. As well as paying a $5,000 registration fee, each application comes with a $180,000 fee, but according to Thomas, this is just the tip of the iceberg for companies wanting to create awareness of its new domain name:
"If you are launching a new gTLD, you need to create trust and knowledge of that brand. That's where anyone looking to launch these new gTLDs, need to be aware that $185,00 is simply your application [fee] and not the hundreds of millions [of dollars] that are required on a local, national or global advertising campaign to create that trust in the brand."
And investing in these new gTLDs will not necessarily lead to immediate returns as it is also dependent on how quickly Google integrates these new gTLDs into its search algorithms. However as Google is thought to be one of the companies investing in these new domain names, then it is likely to be sooner rather than later that these new suffixes return at the top of searches.
And Thomas believes that the search giant could use the launch of the new system to launch a new product, which is something which will help the system as a whole, gain traction in the public's mind: "I would be surprised if I don't see Google launching something off dot Google, which is going to give credibility to commercially available dot somethings."
The latest numbers from ICANN tell us that 290 applications had been submitted on 18 March for these new gTLDs, but many more are expected to have applied before teh cut off point last Friday. ICANN has still not annonuced when the successful applicants will be annoucned but it is likely to be later than the original date of 30 April.